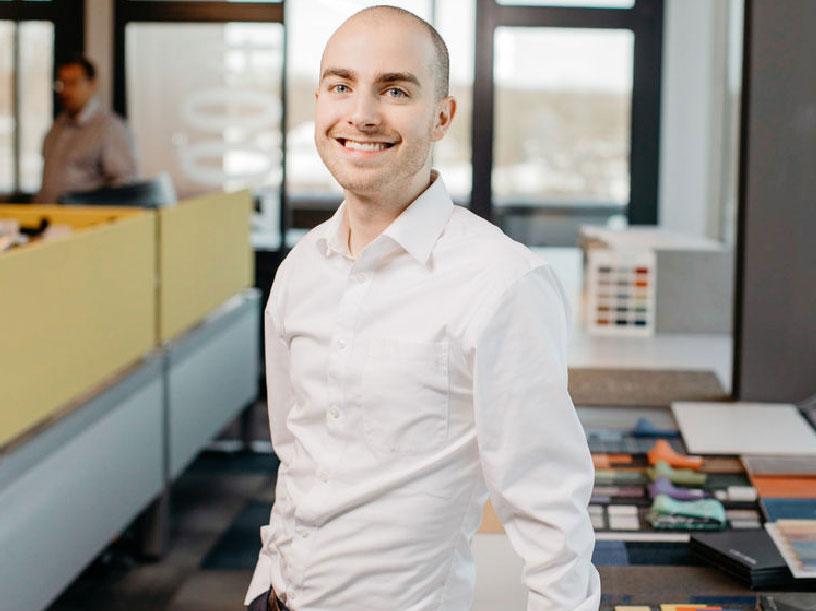 Alec Eastman
Architect
Alec is an Omaha, Nebraska, native and started with BCDM in May 2017.
Alec works with clients and consultants, is involved in the design process from beginning to end, and is involved in the coordination and development of office graphics and design standards within BCDM. Outside the office, he loves making videos with his GoPro and seeing the world.
Academic
University of Nebraska-Lincoln
Master of Architecture
University of Nebraska-Lincoln
Bachelor of Science in Design
University of Nebraska-Lincoln
Minor in Landscape Architecture
Registrations
Licensed Architect: Nebraska
Professional Activities and Societies
American Institute of Architects (AIA)
How did you become interested in this field?
Architecture stood out to me because it gave me the opportunity to use both sides of my brain simultaneously. It provided me with a challenge to express my creative side while also working within complex real-world parameters. I love my job and the ability to use my skills to create something for others.
What was your favorite place you have traveled and why?
I took a ten-day trip though Denmark and the Netherlands and visited Copenhagen, Rotterdam, and Amsterdam. Each city is a living example of the rich culture and history that has existed for hundreds of years. The Nyhavn Canal, Markhal, and Anne Frank House were among some of the most interesting spots I visited.