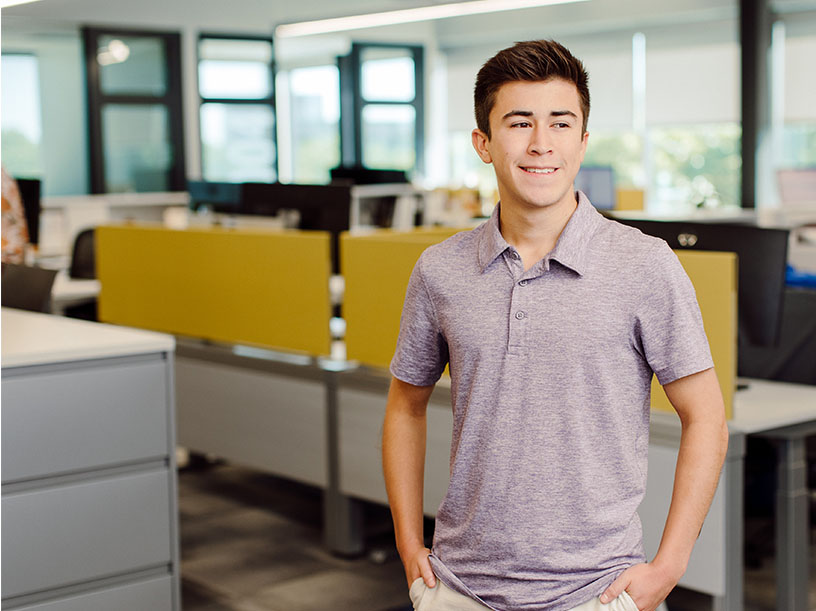 Gabe Puente
Architecture Intern
Gabe is a part of the BCDM Summer Internship Program.  This program provides prospective interior designers and architects with the ability to get hands-on experience with real projects and trained professionals.  This summer program is structured to give interns an accelerated look at the day-to-day life of an architectural firm and the process of a project from design through construction.
We at BCDM are happy to have him this summer!
Academic
University of Nebraska-Lincoln 2024
Bachelor of Science in Design
How did you become interested in this field?
I became interested in the field of design because of my interest in hands-on learning and a desire to be able to understand how our world functions. I find satisfaction in learning new things and being able to find new ways to solve problems. I want to be able to explore the many possibilities offered by architecture and design as my career evolves.
What was your favorite place you have traveled and why?
I always enjoy going to the Rocky Mountains in Colorado with friends or family. My favorite part of being in the mountains is the vastly different landscape compared to what I am used to in my home state of Nebraska. I will never get tired of the scenery, and I am always ready to go for a hike or just relax outdoors.