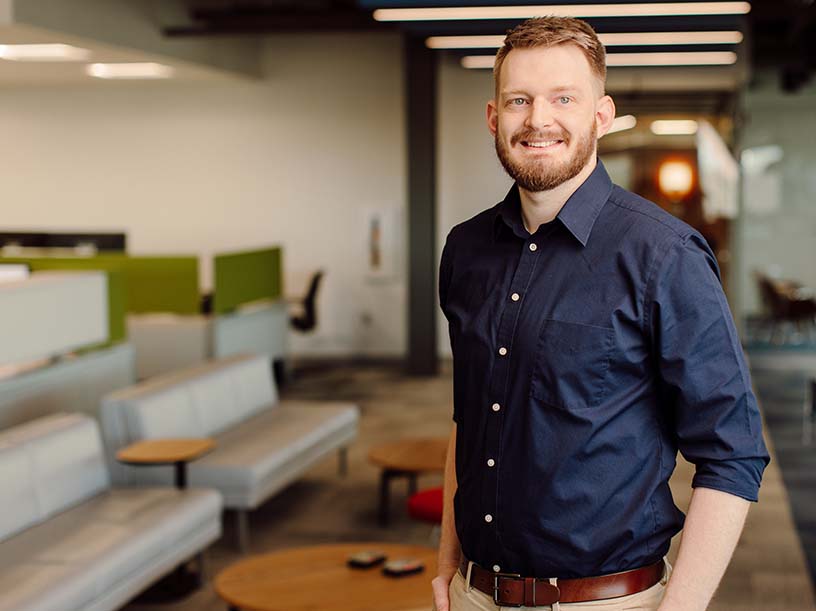 Alex Heiden
Architecture Staff
Alex is a Lincoln native and started with BCDM in November of 2021.
He has a background in mechanical drafting and brings those skills and expertise to the firm. As a member of the design team, he assists with producing construction documents, visual imagery, and VR models. Alex also has interests in technology/parametric modeling and assists in creating digital paintings and graphics within our company. He also is in pursuit of licensure.
Academic
University of Nebraska-Lincoln
Master of Architecture
Concordia University, Nebraska
Bachelor of Fine Arts
What is one of your biggest accomplishments?
During my undergraduate years at Concordia University, my 4 X 400m relay team earned a bronze medal at the national track meet. It is the accumulation of many years of hard work paying off.
What was your favorite place you have traveled and why?
My wife and I took a trip to Washington a couple of years ago. We enjoyed the wineries and breweries near Yakima, then spent a couple of days exploring Seattle. We experienced the annual Taste of Seattle food festival, as well as shopped at the Pike Place Market and visited the Seattle Art Museum. A wonderful trip spent eating delicious food, seeing the sights, and of course drinking lots of coffee.