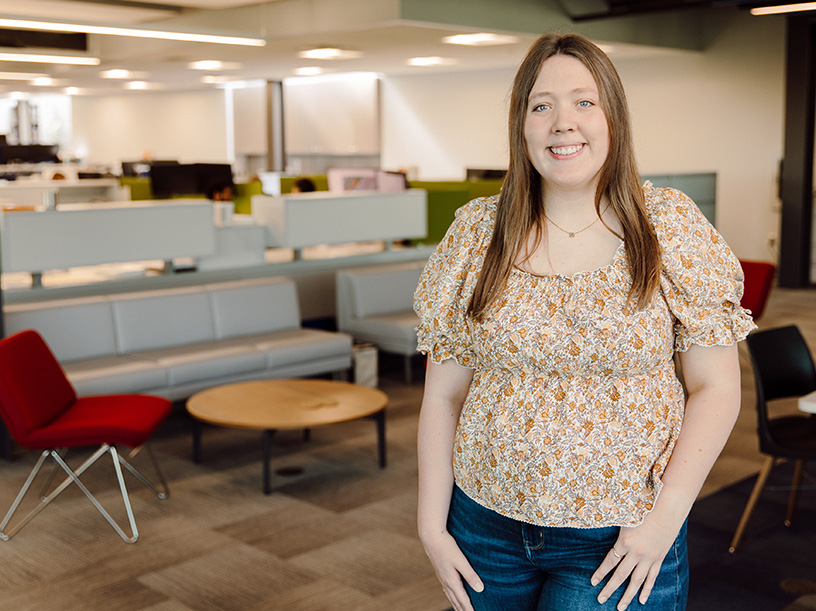 Natalie Jones
Interior Designer
Natalie is an Omaha native and started with BCDM Architects in June of 2022.
Natalie is involved in all parts of the design process from design concept ideas, to client communication, material and furniture selection, and construction documents. Natalie can be found in her free time spending time at the pool or going on walks during the summer months.
Academic
University of Nebraska-Lincoln
Bachelor of Science in Design
Professional Activities and Societies
International Interior Design Association, (IIDA)
What was your favorite place you have traveled and why?
My favorite place I have ever had the opportunity to travel to was Hawaii. I loved everything Hawaii has to offer from the food, the history, and incredible landscapes. I would love to go back if I have the chance.
How did you become interested in this field?
Growing up I always loved the opportunity to be creative. I became interested in the field of Interior Design by taking a class my junior year of high school. I loved seeing how design could shape our everyday lives, considering we spend most of our time indoors!