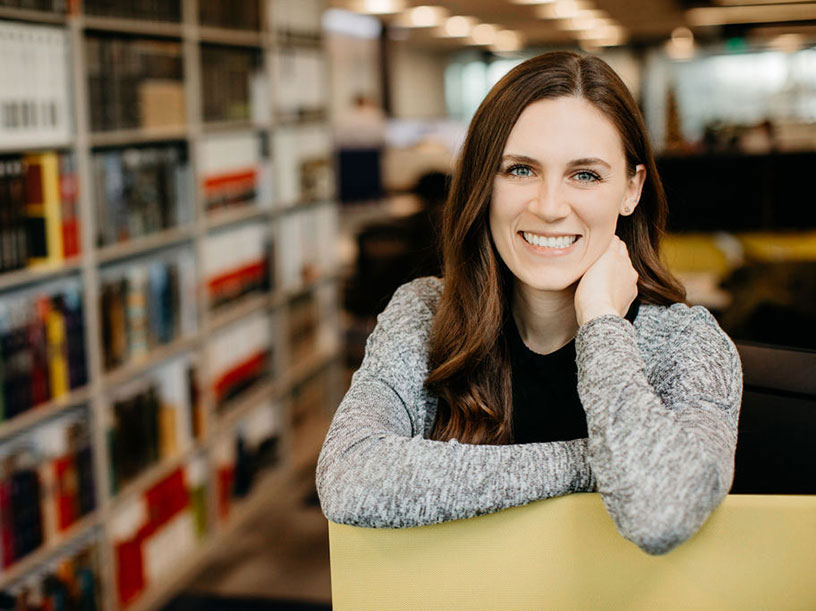 Amberly Kaufmann
Interior Designer
Amber was born and raised in Sioux City, Iowa, and joined the BCDM team in September 2017.
Amber is involved in the daily coordination and creation of design elements such as material and furniture selection, casework detailing, and finish patterning. She also assists in preparation of product specifications and construction documents throughout the design process. Within BCDM, Amber aids in the development of office graphics, as well as forming and implementing social media strategies. Outside of work, you can find Amber exploring the local music scene or practicing yoga.
Academic
Iowa State University
Bachelor of Fine Arts in Interior Design
Registrations
Certification: National Council of Interior Design Qualification (NCIDQ)
Professional Activities and Societies
International Interior Design Association, Associate (IIDA)
What was your favorite place you have traveled and why?
Anywhere in Washington or Oregon. I love the combination of evergreen forests, mountains, and the ocean coastline. I take a trip out there almost every year to explore and go hiking. A few of my favorite places thus far are the North Cascades, Olympic National Park, Mount Saint Helen, and the coastline.
What's the best advice you've heard and why?
"If you always do what you always did, you'll always get what you always got." I firmly believe that life is a matter of perspective, but if you wish something were different, you are the only person with the power to change it.