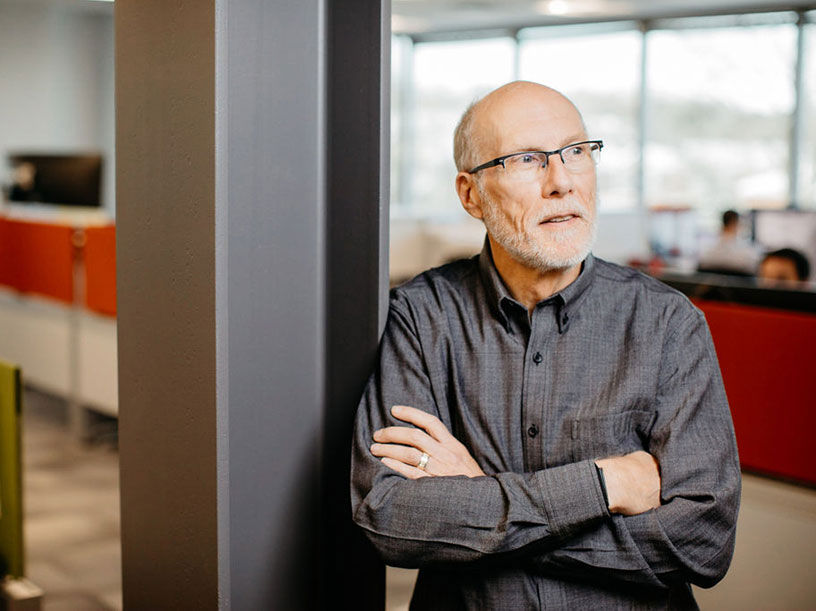 Bob Mabrey
Principal
Bob is a senior principal, director of architecture, and one of the founders of BCDM. From an early age, he understood the importance of faith and education and how they can impact and benefit the lives of others. He came from a home of humble means and learned to appreciate and admire the opportunities education and religion provided him. These experiences created his passion to become an architect and give back to the institutions that gave him so much.
His 42-year architectural experience is emphasized by his skill for master planning, programming, design, and technical development of a variety of projects. Bob is a Recognized Educational Facility Planner (REFP) and has extensive experience in all phases of K-12 facility development. He leads a team of professional design staff at BCDM Architects and is responsible for the high quality of BCDM's project design and client service.
Education
University of Nebraska-Lincoln
Bachelor of Science in Architectural Studies
Registrations
Licensed Architect: Nebraska
Certified: National Council of Architectural Registration Boards (NCARB)
Recognized Educational Facility Planner (REFP) through A4LE
Associations
Certified Gallup Strengths Coach
American Institute of Architects
Nebraska Society of Architects
AIA Committee on Architecture for Education
Association for Learning Environments (A4LE)
How did you become interested in this field?
I took architectural drafting in high school. I enjoyed it so much that I sent a letter to every architectural firm in Omaha asking them if they hired high school students. One did, and the rest is history.
What was your favorite place you have traveled and why?
I went to Australia to compete in the World Duathlon Championships. While there, I visited Sydney, which is a very livable large city. My wife and I did the famed Bridge Walk on the Sydney Harbour Bridge. We also went hiking in Blue Mountains Canyon (Australia's Grand Canyon) and snorkeled and scuba dived at the Great Barrier Reef.