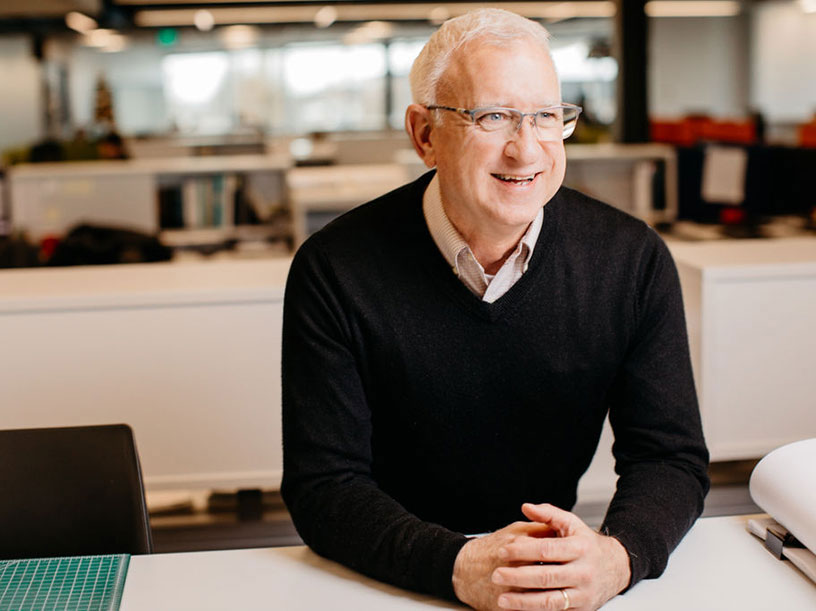 Jim Dennell
Principal
Jim is a senior principal, firm president, and one of the founders of BCDM. His 39-year track record includes service to regional K-12 education, national and international religious projects, and outreach to the local community. He is also a visionary educational architect, entrepreneur, and developer. Since the Great Recession, Jim's efforts have been on developing career pathways that align education with industry needs, with an emphasis on the ROI (return on investment). Over the last three years, BCDM has invested Jim's time solely to career pathway development.
Jim's passion lies in new forms of educational philosophy and deliveries within regional K-12 districts and his desire to give back to the community. He is activating the vision of local boards, committees, and advisory councils such as STEM Ecosystem, ACE Mentoring, MCC Construction Education Center, MCC Architectural Design Technology, The Center for Advanced Professional Studies (CAPS), and the Bridge Network (a nonprofit he founded). Jim has integrated industry experience with educators at all levels and is driving innovative solutions with educational purpose.
Education
University of Nebraska-Lincoln
Bachelor of Science in Architectural Studies
Registrations
Licensed Architect: Nebraska, Iowa, Kansas and Illinois
Certified: National Council of Architectural Registration Boards (NCARB)
Associations
American Institute of Architects
Construction Specifications Institute
National Trust for Historic Preservation
What is one of your biggest accomplishments?
The Holy Family Shrine is one of my biggest accomplishments, proving faith, family, and work can merge to benefit all.
What inspires you?
I draw inspiration from God to develop a vision that leads people to a life of purpose.