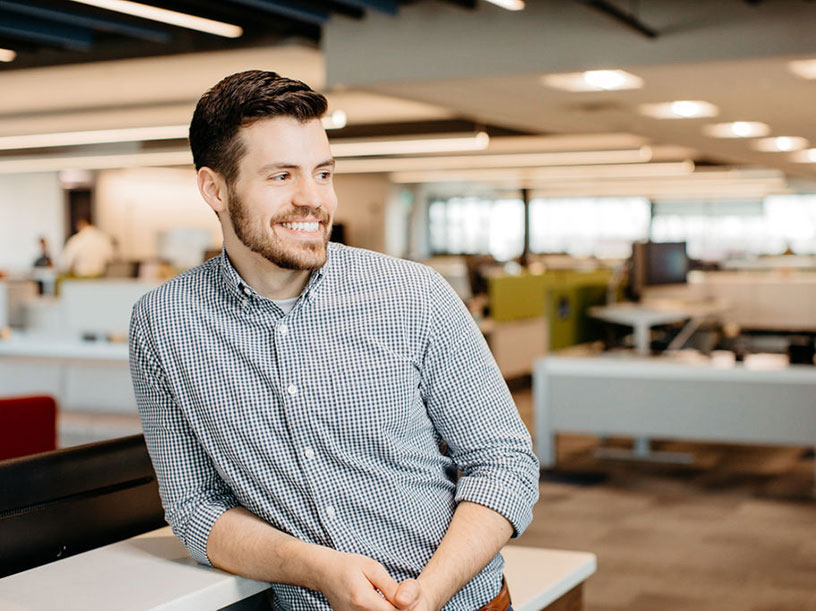 Ethan Griger
Architecture Staff
Ethan was born and raised in Omaha, Nebraska, and started with BCDM in May 2017.
He works primarily on educational projects from the early design phase to construction and occupancy. Ethan is also in charge of the day-to-day technological operations and management for BCDM. Outside the office, Ethan is currently pursuing licensure. In his free time, he enjoys being active outdoors, camping, fishing, or hiking with friends. His favorite places to visit are the mountainous national parks out west.
Academic
University of Nebraska-Lincoln
Master of Architecture
University of Nebraska-Lincoln
Bachelor of Science in Design
What's the best advice you've ever heard and why?
Teddy Roosevelt's "The Man in the Arena" has a great message about failure. "If he fails, at least fails while daring greatly, so that his place shall never be with those cold and timid souls who neither know victory nor defeat." You should never let fear of failure stop you from attempting something. If you fall or come up short while trying, it's not a failure but a chance to become better down the line.
What inspires you?
Woodworking, furniture design, movies, and comic books spark my creativity and inspire me. While I love being able to work with my hands to build and develop my own ideas, I also enjoy seeing the worlds that others have dreamed up and created. It always provides me with a fresh perspective for whatever it is I am currently working on.