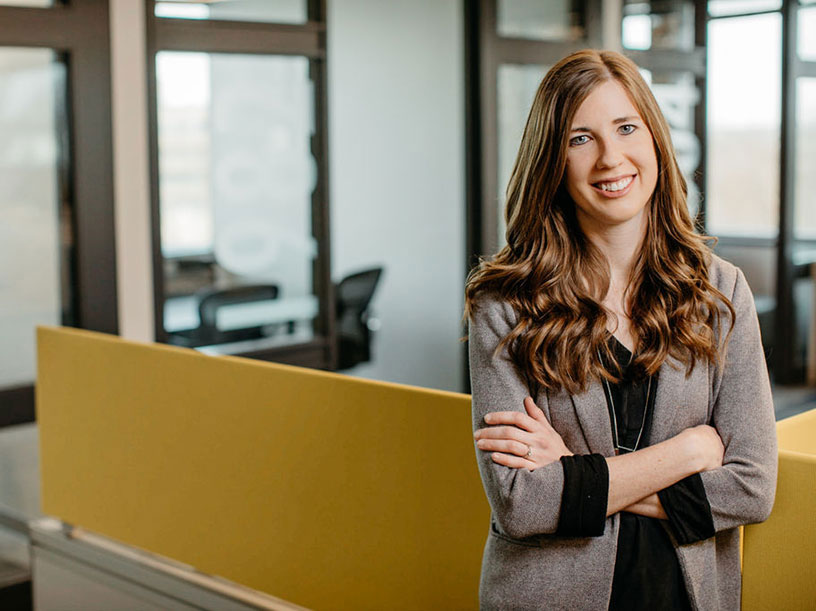 Sarah Hoppen
Architecture Staff
Sarah is a native of Omaha, Nebraska, and joined BCDM in January 2015.
She works heavily in the religious sector through all phases of the design process. She works with clients to coordinate and prepare for meetings, presentations, and workshops. Sarah also helps manage and develop BCDM's social media accounts. In her free time, Sarah enjoys trying new restaurants in Omaha and Lincoln. She and her fiancé never went to the same restaurant twice over the course of a year.
Academic
Kansas State University
Master of Architecture
Professional Activities and Societies
ACE Mentor Program
If you could pick up a new skill in an instant, what would it be and why?
I'd love to be a master in the kitchen. I'm a decent cook but would be thrilled to have the knowledge and instincts to understand more complex flavors and ingredients that go well together in a dish. They make it look so easy on Food Network!
What was your favorite place you have traveled and why?
I've been fortunate to travel to Europe several times through study abroad and vacation. My favorite place is Ireland because of the friendly people, awesome food, and gorgeous scenery. I've been twice and would go back again in a heartbeat.