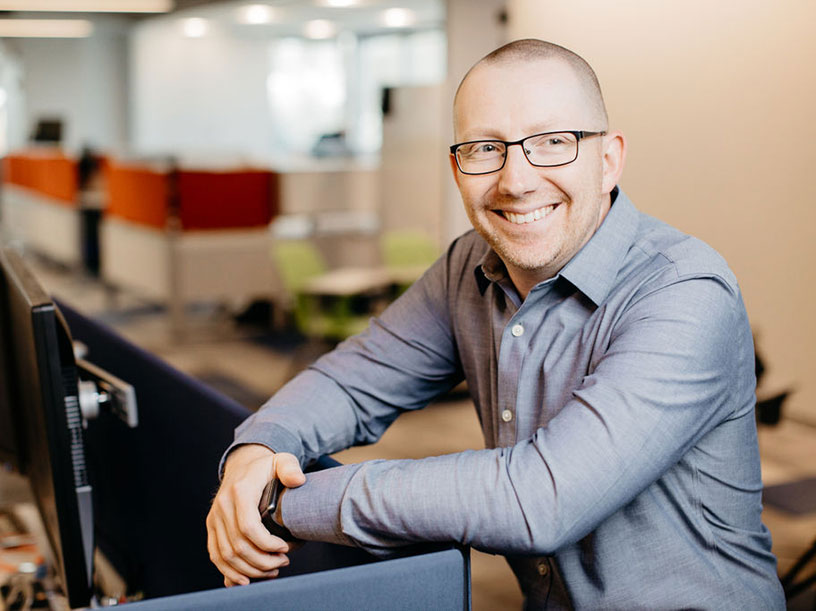 Greg Stieren
Principal
Born and raised in Omaha, Nebraska, Greg started at BCDM as an intern in May 2005 and was hired full time in May 2006.
Greg is a registered architect and works as a project manager. He coordinates projects from marketing to construction administration and manages teams of consultants and architects while interacting with clients to facilitate cohesive projects. In his free time, he is a huge baseball fan and enjoys going to performing arts shows.
Academic
University of Nebraska-Lincoln
Master of Architecture
University of Nebraska-Lincoln
Bachelor of Science in Design
Registrations
Licensed Architect: Nebraska, Iowa and Missouri
Professional Activities and Societies
American Institute of Architects (AIA)
Association for Learning Environments (A4LE)
Leadership in Energy and Environmental Design – Accredited Professional (LEED AP)
The Society for College and University Planning (SCUP)
What was your favorite place you have traveled and why?
My favorite place I traveled was when my wife and I vacationed in Australia. We went snorkeling at the Great Barrier Reef in Cairns, enjoyed vineyard tours in Adelaide, and visited Sydney.
How did you become interested in this field?
During my junior year of high school, I took a drafting class where I worked on a theoretical project for the Society of American Military Engineers (SAME) that involved the renovation of a student common space.