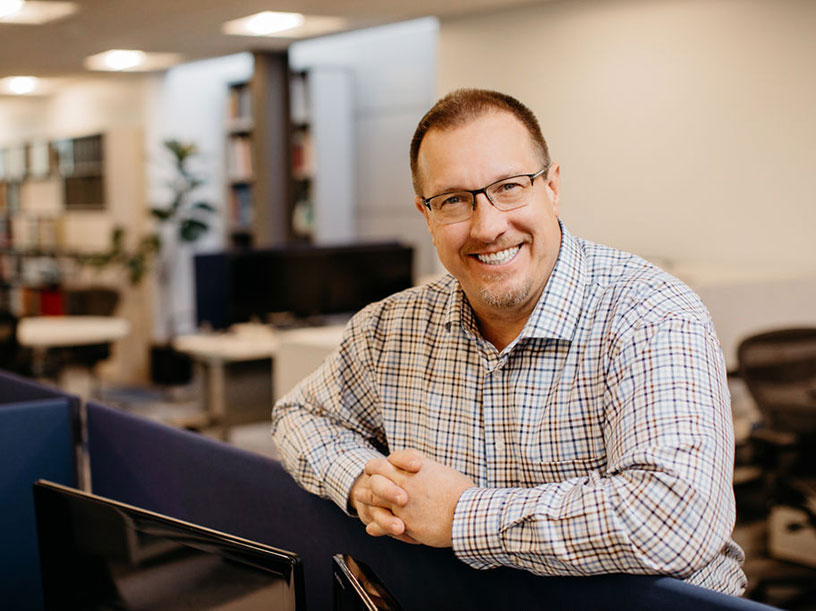 Kevin Strehle
Principal
Kevin is a principal, senior project manager, senior landscape architect, and has more than 30 years of experience with BCDM. As a multi-disciplined project manager, Kevin is a strong advocate of the interdisciplinary design process and promulgates this thinking in every project approach. He believes that collaboration sparks the best conversations and fosters the best solutions.
His wide, holistic perspective of both architecture and landscape architecture design have given him the tools to analyze, coordinate, and manage large, complex projects. His strong leadership and dedication to client satisfaction ensures that projects are exceeding the goals and needs of the users.
Education
University of Nebraska-Lincoln
Bachelor of Science in Architectural Studies
Kansas State University
Master of Landscape Architecture
Registrations
Licensed Landscape Architect: Nebraska
Associations
American Society of Landscape Architects
What's the best advice you've ever heard and why?
I'd have to say that "listen more than you speak" is the best advice I've ever heard. People who understand the value in what others can contribute are the people who are the most successful in life and achieve what they set out to do.
What was your favorite place you have traveled and why?
My favorite place is anywhere I can be on a lake or river with the people who mean the most to me. I am an experienced skipper and love navigating Midwest waterways with my friends and family on a hot summer day.