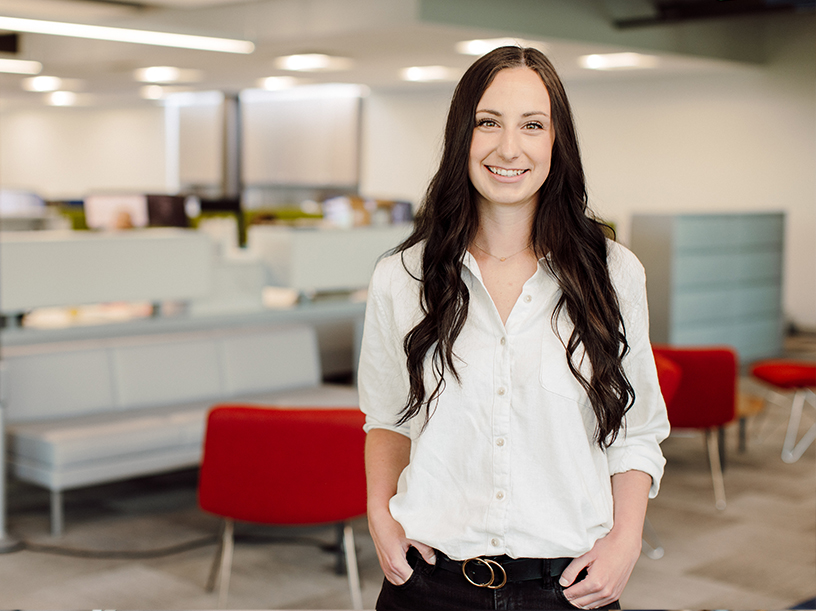 Mollie Pieper
Architecture Intern
Mollie is a part of the BCDM Summer Internship Program.  This program provides prospective interior designers and architects with the ability to get hands-on experience with real projects and trained professionals.  This summer program is structured to give interns an accelerated look at the day-to-day life of an architectural firm and the process of a project from design through construction.
We at BCDM are happy to have her this summer!
Academic
University of Nebraska-Lincoln 2024
Master of Architecture
How did you become interested in this field?
I got interested in this field from taking a drafting class in high school and experiencing part of the process firsthand while my parents built a new house. After getting to see different perspectives of the design process, I knew it was something I was interested in because it's the perfect balance of creativity and technical skills.
What's the best advice you've heard and why?
The best advice I've ever heard is to surround yourself with good people. I was always told this growing up and is something that applies to all relationships whether it's friends, family, or coworkers. Those who care about you, who make good choices, and who challenge you will help you succeed.