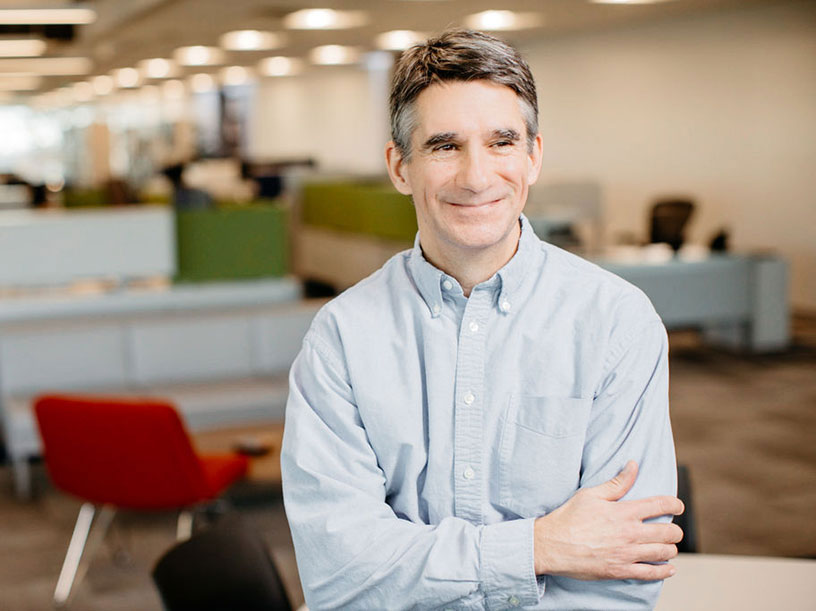 Cliff True
Architecture Staff
Cliff was born in Grand Island, Nebraska, but was raised in Omaha. He has been with BCDM since May 1995.
He works with clients and consultants on a daily basis. Cliff is involved in the creation of construction contract documents and the construction administration phase of a project. Outside the office, he enjoys playing and watching basketball ‐ the NCAA Tournament is his favorite event.
Academic
University of Nebraska-Lincoln
Bachelor of Science in Architectural Studies
University of Nebraska-Lincoln
Bachelor of Journalism
Professional Activities and Societies
Leadership in Energy and Environmental Design – Accredited Professional (LEED AP)
If you could pick up a new skill in an instant, what would it be and why?
Woodworking. I would like to construct more things around my home and wish that I was more adept at this skill. My daughter Grace likes having books read to her, and I wish I could build a nice set of bookshelves for her.
What was your favorite place you have traveled and why?
The Boundary Waters in Canada. Our family traveled there when I was in high school for canoeing and fishing. The scenery was beautiful. It was hard work, so all of us on the trip were looking forward to a root beer float in town after returning from the wilderness.