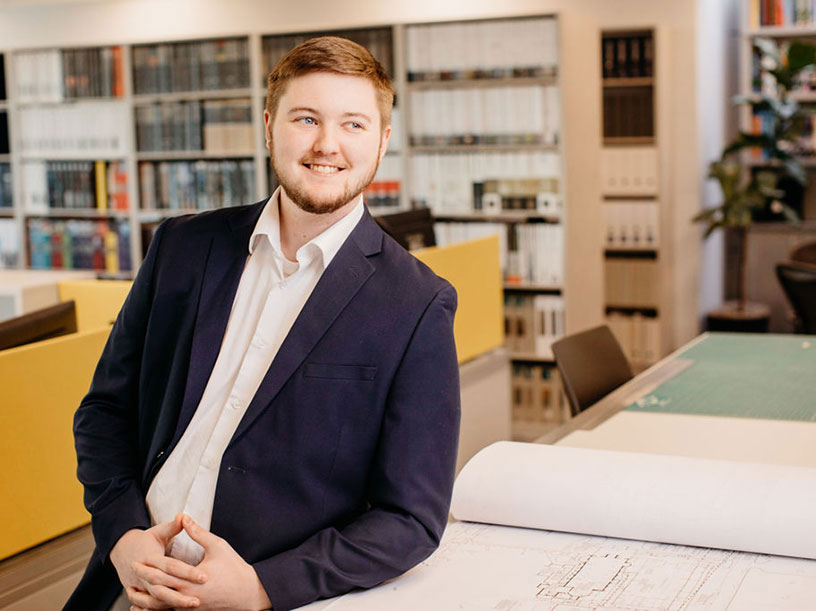 Ben Macke
Architecture Staff
Ben is originally from Holdrege, Nebraska, and joined BCDM in June 2018.
Ben works on projects from schematic through to construction documents. He works closely with his design team using his technical computer skills to create and generate drawings and graphics. Ben considers himself an amateur chef and likes learning new recipes he finds online and in old cookbooks. He also fills his time taking his dog Rosie to Heflinger Dog Park or walks around the neighborhood.
Academic
University of Nebraska-Lincoln
Master of Architecture
University of Nebraska-Lincoln
Bachelor of Science in Design
What was your favorite place you have traveled and why?
Following my graduation from UNL, a coworker and good friend of mine, Tyler Louis, and I took a road trip to a handful of national parks. We camped and hiked Rocky Mountain National Park, the Grand Canyon, Zion National Park, Grand Teton National Park, and Yellowstone National Park. The amazing landscapes and wide range of biomes made for a trip that marked the beginning and end of major chapters in both our lives.
If you could pick up a new skill in an instant, what would it be and why?
The skills of a well-educated and well-practiced mechanic. Not only could this save me time and money, but I have also always been fascinated with the aesthetics of vehicles so knowing the inner workings better would really complete the interest.