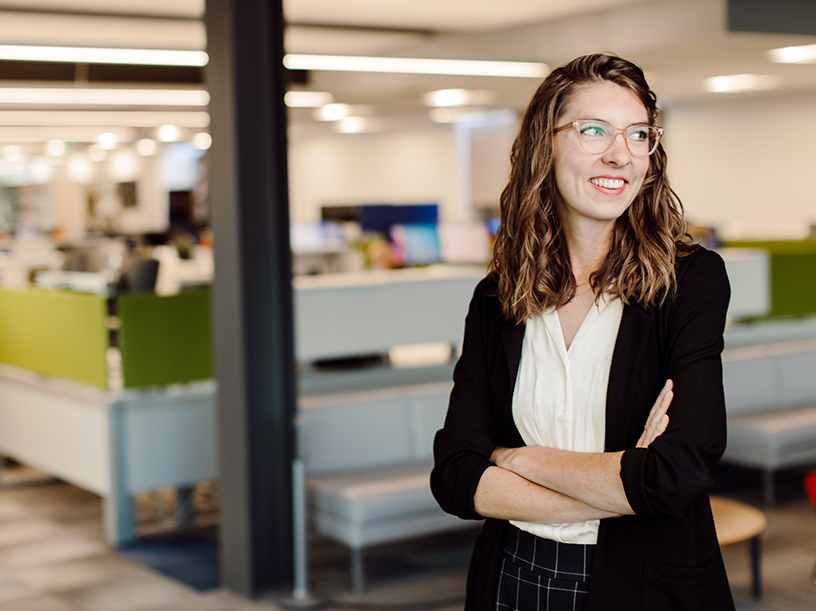 Dana McIntyre
Architecture Staff
Dana is from Lincoln and started with BCDM Architects in June 2023.
With a background in entomology, art, and architecture, Dana has a unique perspective on how she approaches challenges. Intentional questions and exploration are essential in how she discovers her world. This process of listening and understanding is reinforced daily as she works with clients and helps the team's ability to know and serve their clients. In addition to her work, Dana's experience as an instructor and academic advisor at UNL provides a terrific outlet for her to share that inspiration with future designers.
Academic
University of Nebraska-Lincoln
Master of Architecture
University of Nebraska-Lincoln
Bachelor of Fine Art
How did you become interested in this field?
I have always been interested in how the built environment shapes different cultures around the world. I was initially interested in the historical side of architecture, but I love how diverse the field is and enjoy the balance of using creativity to solve technical problems.
If you could pick up a new skill in an instant, what would it be and why?
I would love to be able to speak any language fluently. I've studied a little French and Latin in school, but it would be fun to travel anywhere in the world and be able to communicate easily.