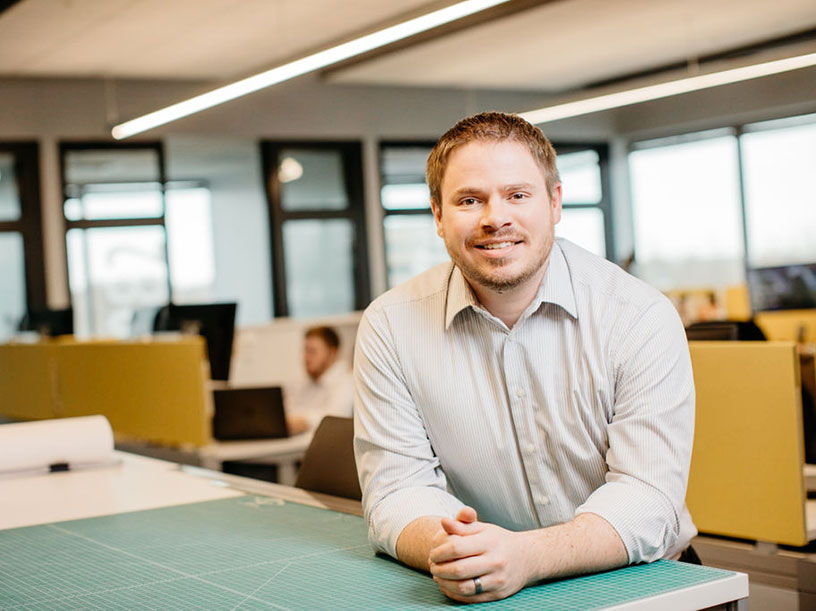 Casey Painter
Associate Principal
Casey is from the small town of Springview, Nebraska, and has been with BCDM since December 2012.
Casey is a registered architect and works as a project manager. He serves as a contact for clients, helping them develop project goals and priorities, coordinating with the design team to create solutions, and overseeing projects through construction. Outside of work, Casey is an active member at St. Wenceslaus Catholic Church, where you will find him lectoring on Sundays.
Academic
University of Nebraska-Lincoln
Master of Architecture
University of Nebraska-Lincoln
Bachelor of Science in Design
Registrations
Licensed Architect: Nebraska, Illinois and Texas
Professional Activities and Societies
American Institute of Architects (AIA)
If you could pick up a new skill in an instant, what would it be and why?
I wish I was fluent in multiple languages. The world is becoming a "smaller" place, and the ability to converse with others from different cultures would be beneficial from a professional and personal standpoint.
What was your favorite place you have traveled and why?
I spent a semester in college studying abroad in Tianjin, China. During our time there, we were able to see some ancient wonders, such as the Great Wall and the Terra Cotta warriors. It makes you appreciate humans' abilities and the fortitude that allows such accomplishments to be achieved.