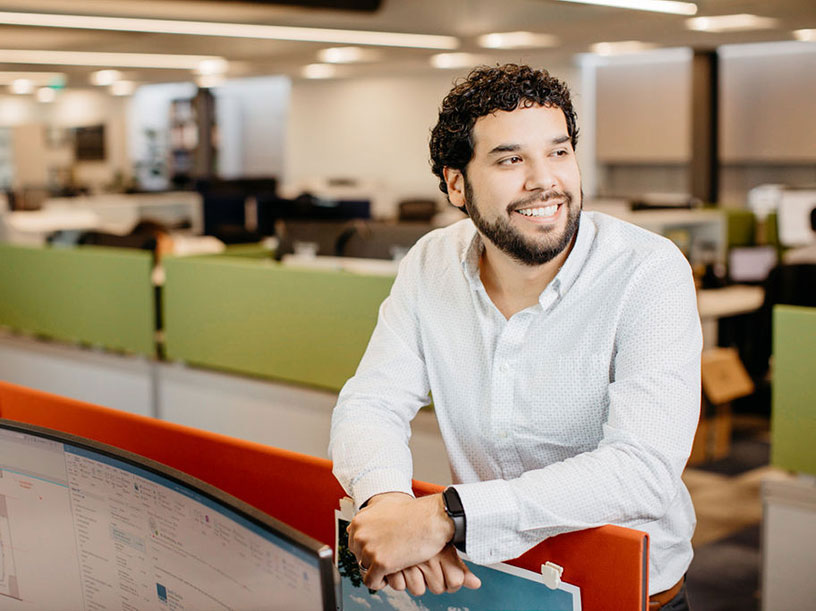 Ricardo Camio
Associate Principal
Ricardo was born and raised outside of Buenos Aires, Argentina, in the city of La Plata. He joined the BCDM team in 2013.
Ricardo is heavily involved in the early stages of the design process for both educational and religious projects. Through design charrettes and workshops, Ricardo works closely with clients and consultants to create the best design solution. He is also involved in the development of graphic standards for BCDM and the creation of graphics for projects and proposals. Outside of work, he enjoys coaching, playing, and watching soccer. Ricardo is also an active member of Flatland Church where he is a youth ministry leader for high school students.
Academic
University of Nebraska-Lincoln
Master of Architecture
University of Nebraska-Lincoln
Bachelor of Science in Design
Professional Activities and Societies
Association for Learning Environments (A4LE)
ACE Mentor Program
What was your favorite place you have traveled and why?
Argentina will always be my home in my heart because of my family, the people, and the culture. No matter how long I've been away, I feel like I never left every time I go back.
What is one of your biggest accomplishments?
It was a great personal accomplishment for me to be the first person in my family to graduate from college. My parents put a strong emphasis on the value of education and taught me that hard work has its rewards. It wasn't until after receiving my Master of Architecture that I was able to truly understand how great of a privilege it is to receive post-secondary education. It will forever have a special meaning to me and my family.