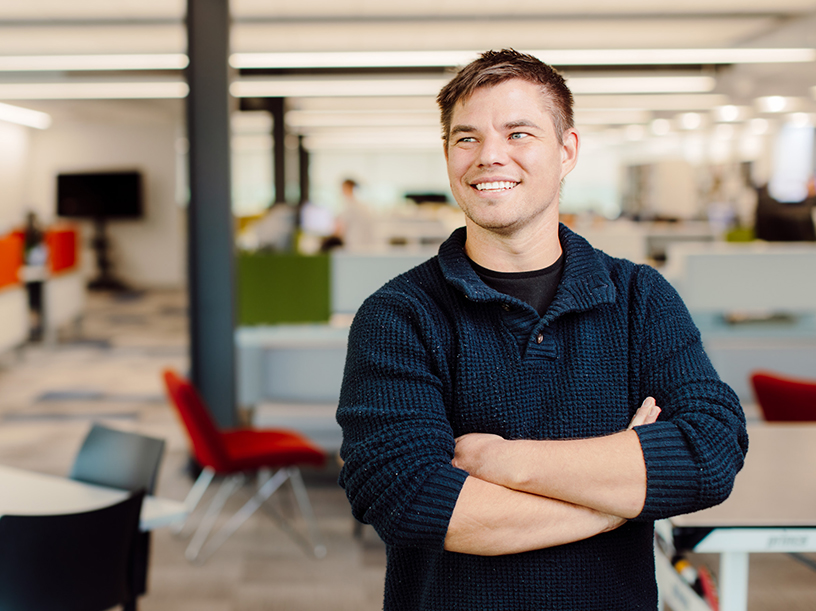 Robert Van Haaften
Architecture Staff
Robert grew up in Bellevue, Nebraska, and has been with BCDM since September of 2023.
He has a background in psychology research, which he uses to create design solutions to support the well-being of people. He assists the architectural team throughout the design process, analyzing the owner's needs and documenting effective details. Outside the office, he enjoys using his design skills to build cushion forts with his kids. He also finds fulfillment in continuing his research with other environmental psychologists. An example of his past research analyzed how teachers are influenced by classroom flexibility.
Academic
Iowa State University
Professional Bachelor of Architecture
University of Surrey
Master of Sciences in Environmental Psychology
How did you become interested in the field?
As a teenager, I loved creating functional sculptures such as pottery, lamps, and clocks. I wanted to make mundane things happier. After gaining experience working in construction, I was drawn to architecture, where I could use creativity to design functional places that also support the well-being of people.
What was your favorite place you have traveled and why?
I love exploring museums and playgrounds and have been able to visit many across the US and seven other countries. My absolute favorite is 'City Museum' in St. Louis. It's a magical place that allows a new perspective on old things. Its repurposed architectural and industrial objects energize my imagination.