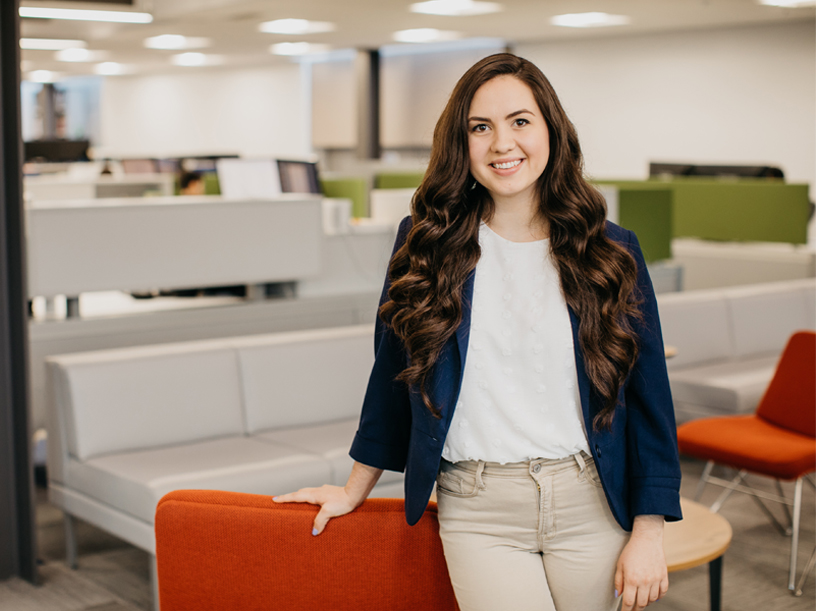 Kyra Stradley
Architecture Staff
Kyra is a Lincoln, Nebraska native and started with BCDM Architects in May of 2020.
Kyra is a recent graduate who is looking to pursue licensure. Working alongside fellow designers she gathers input from clients to further develop designs and assist with creating visual material throughout the design process.
Academic
University of Nebraska-Lincoln
Master of Architecture
University of Nebraska-Lincoln
Bachelor of Science in Design
How did you become interested in this field?
Growing up I loved opportunities where I could be creative. In high school I discovered an appreciation for architecture which I shared with my dad who would often participate in the Parade of Homes in Lincoln with me.
What was your favorite place you have traveled and why?
In graduate school, I had an opportunity to travel to Thailand through Habitat for Humanity. Being able to have an authentic experience working closely alongside a local family building their home and learning local construction techniques was an experience I will never forget.