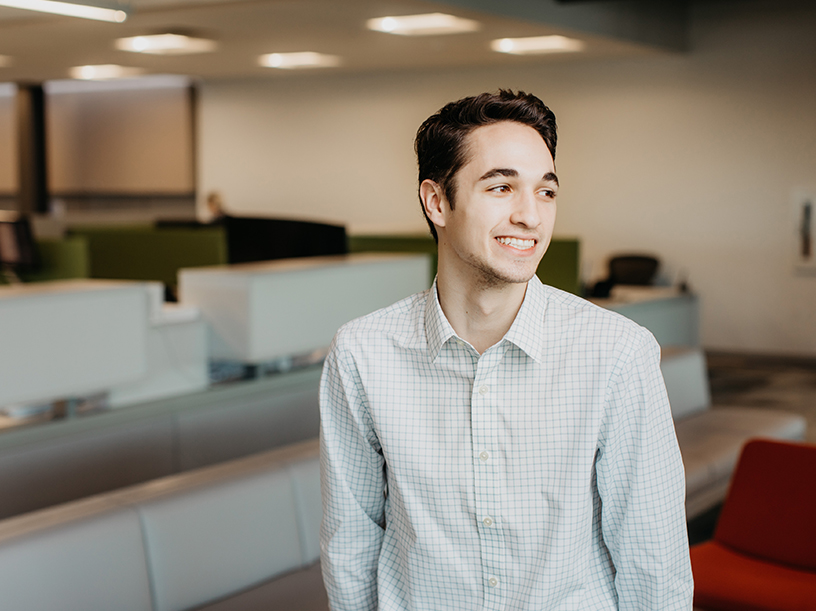 Dante Dovali
Architecture Staff
Dante is an Omaha local and joined BCDM Architects in May of 2019.
He works closely with the design teams through various phases, while a majority of his focus on projects is within the Construction Management phase. Dante is currently pursuing his Architecture licensure. In his free time, Dante enjoys cooking and watching the Chicago Cubs.
Academic
University of Nebraska-Lincoln
Master of Architecture
University of Nebraska-Lincoln
Bachelor of Science in Design
What's the best advice you've ever heard and why?
"Winners never quit and quitters never win." Growing up my parents often reminded me that no matter the situation: quitters never win. This mental attitude has helped me develop a strong focus and determination for everything in my life.
How did you become interested in this field?
It started my sophomore year of high school when I took an introductory course to architecture and at that moment I knew it was what I wanted to do for the rest of my life. In particular, I became fascinated with the built environment and the way architecture shapes our lives and everything around us.