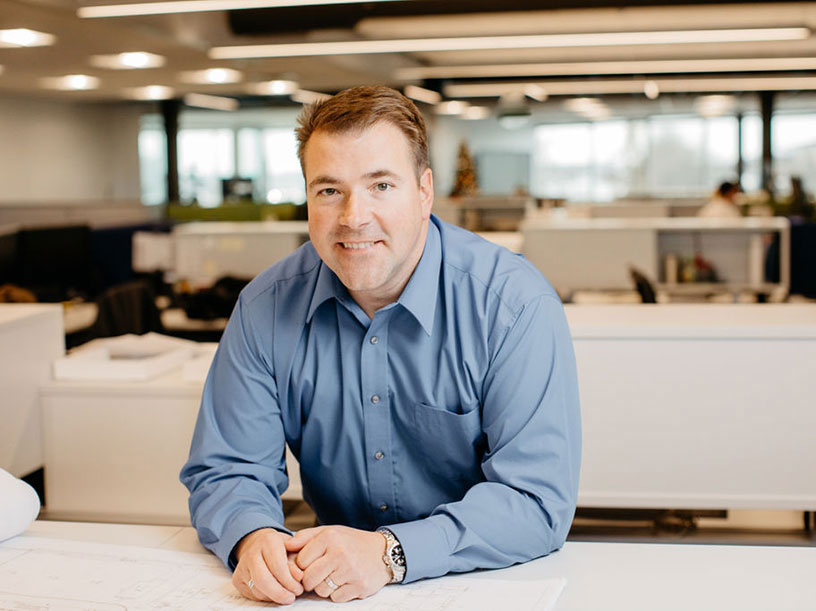 Nelson Link
Construction Administration
Nelson is an Omaha, Nebraska, native and started with BCDM in October 2005.
He is head of BCDM's construction services department. Nelson works closely with BCDM's architects, engineers, and consultants during the various design phases of a project to make sure estimated construction cost stays in-line with budgets. Once designs are complete and the project rolls into construction, Nelson handles construction administration/management of the project from bid day and throughout construction to closeout. He also maintains our historical project cost database and cost estimating program within BCDM. In his free time, Nelson enjoys woodworking, photography, hiking, golfing, and anything tech-related.
Academic
University of Nebraska-Lincoln
Bachelor of Science in Construction Management
Professional Activities and Societies
Construction Management Association of America (CMAA)
American Society of Professional Estimators (ASPE)
Construction Specifications Institute (CSI)
How did you become interested in this field?
My father was a great carpenter, always building or fixing something, and my great grandfather started and owned a general construction company. When I first started college, I knew I wanted to do something related to architecture, engineering, and construction, and that's when I discovered the Construction Management program where I'd have exposure to all the elements involved with how a building or space comes to be.
What inspires you?
There are a lot of things that inspire me, but mainly my family inspires me the most. My family inspires me because of my family history, work ethic, and faith. Another source of inspiration is seeing the joy and adoration in people's faces and reaction when a renovation project or new building is complete and knowing that structure and the people in it will help make a difference for a better environment and society.