The future of trade education
BCDM partnered with Holland Basham Architects and BNIM to create a new construction education campus for Metropolitan Community College's Fort Omaha Campus and bring the future of trade education to the greater Omaha area. Of the three new projects, BCDM designed the Construction Education Center, a building that brings together all construction-related programs under one roof. Previously, the programs were spread between two other campuses. These programs include Architectural Design, Civil Engineering, Construction Technology, Plumbing, and HVAC. The building layout was designed to create an atmosphere similar to an active work site, creating unprecedented fusion and work flow for the programs.
Client:
Metropolitan Community College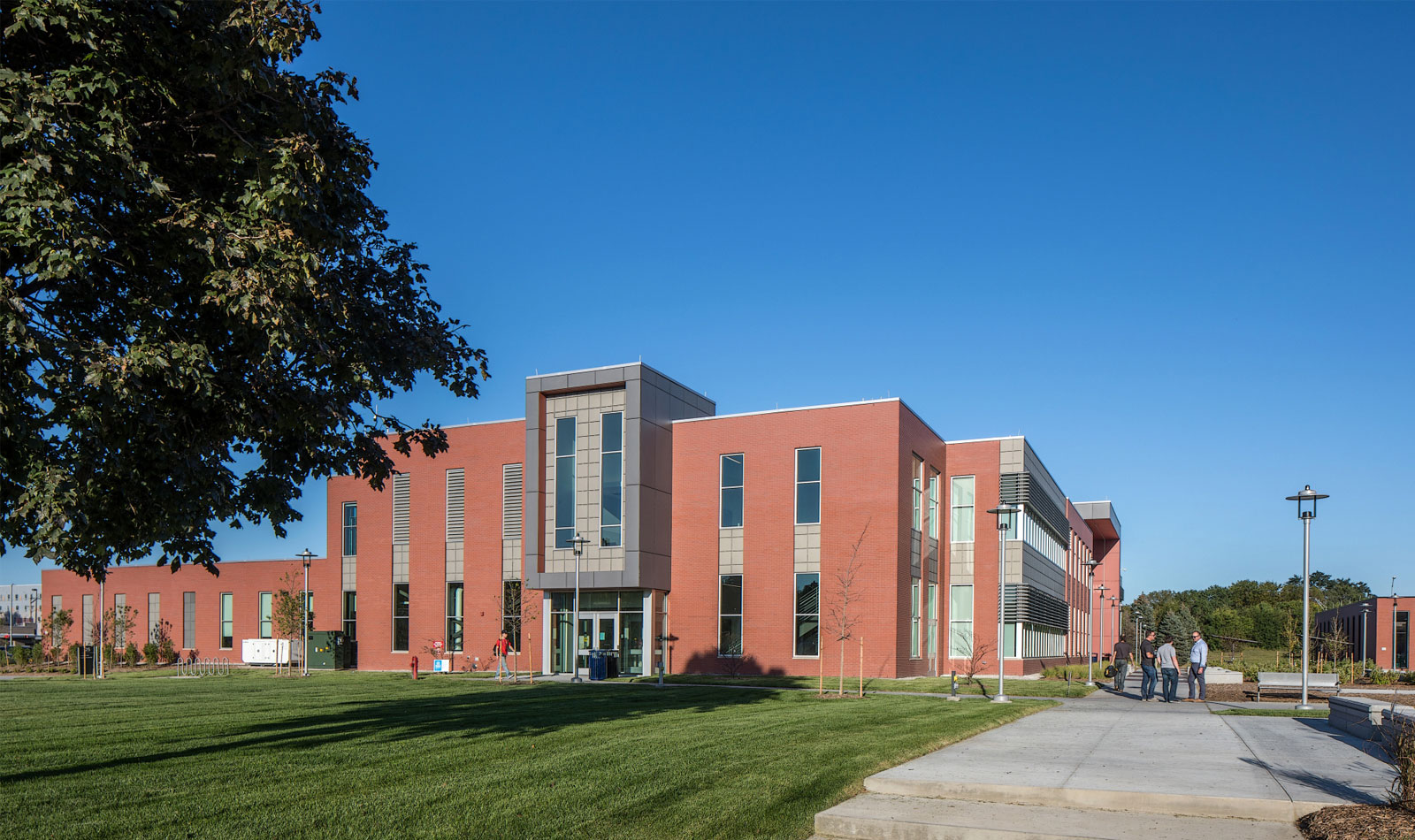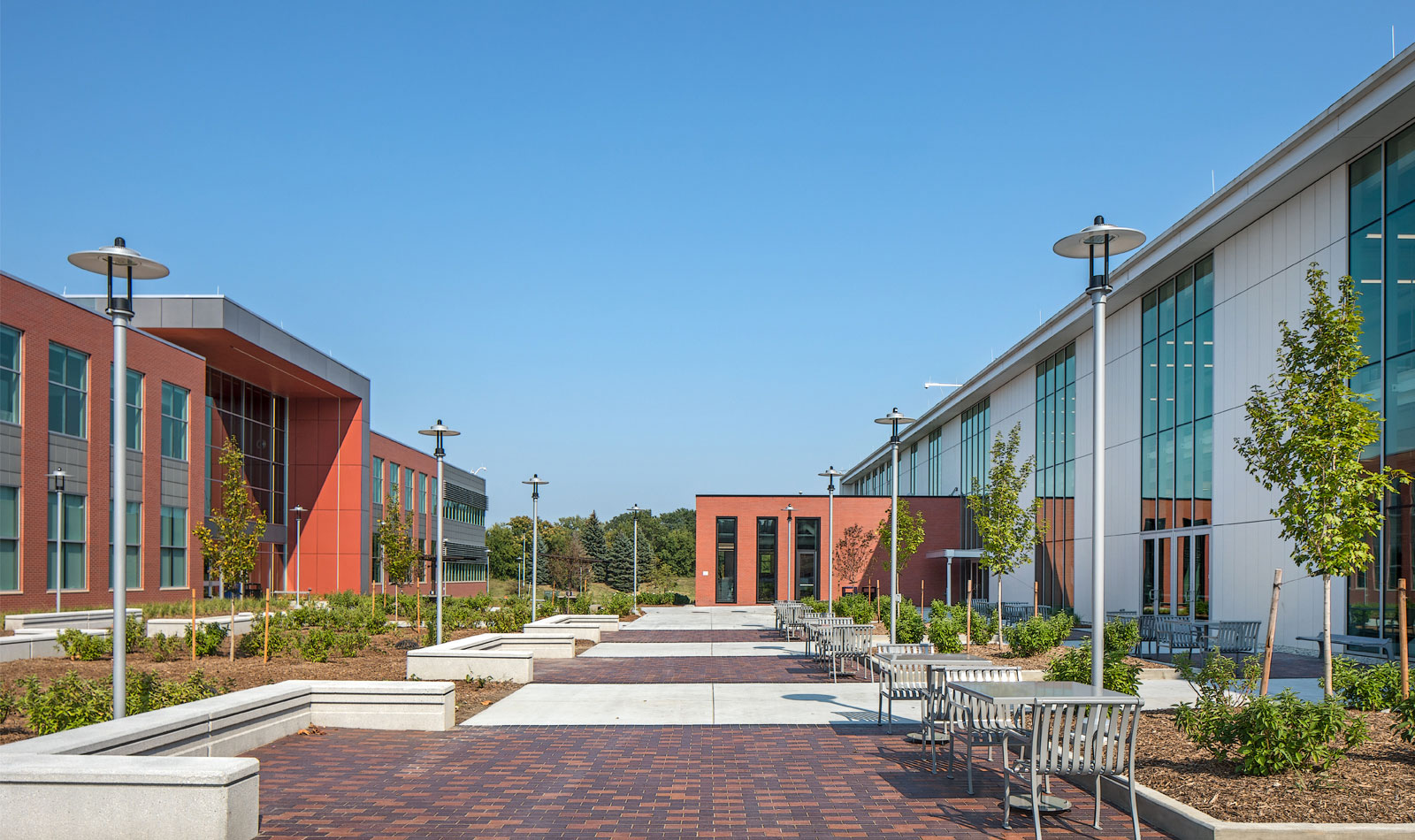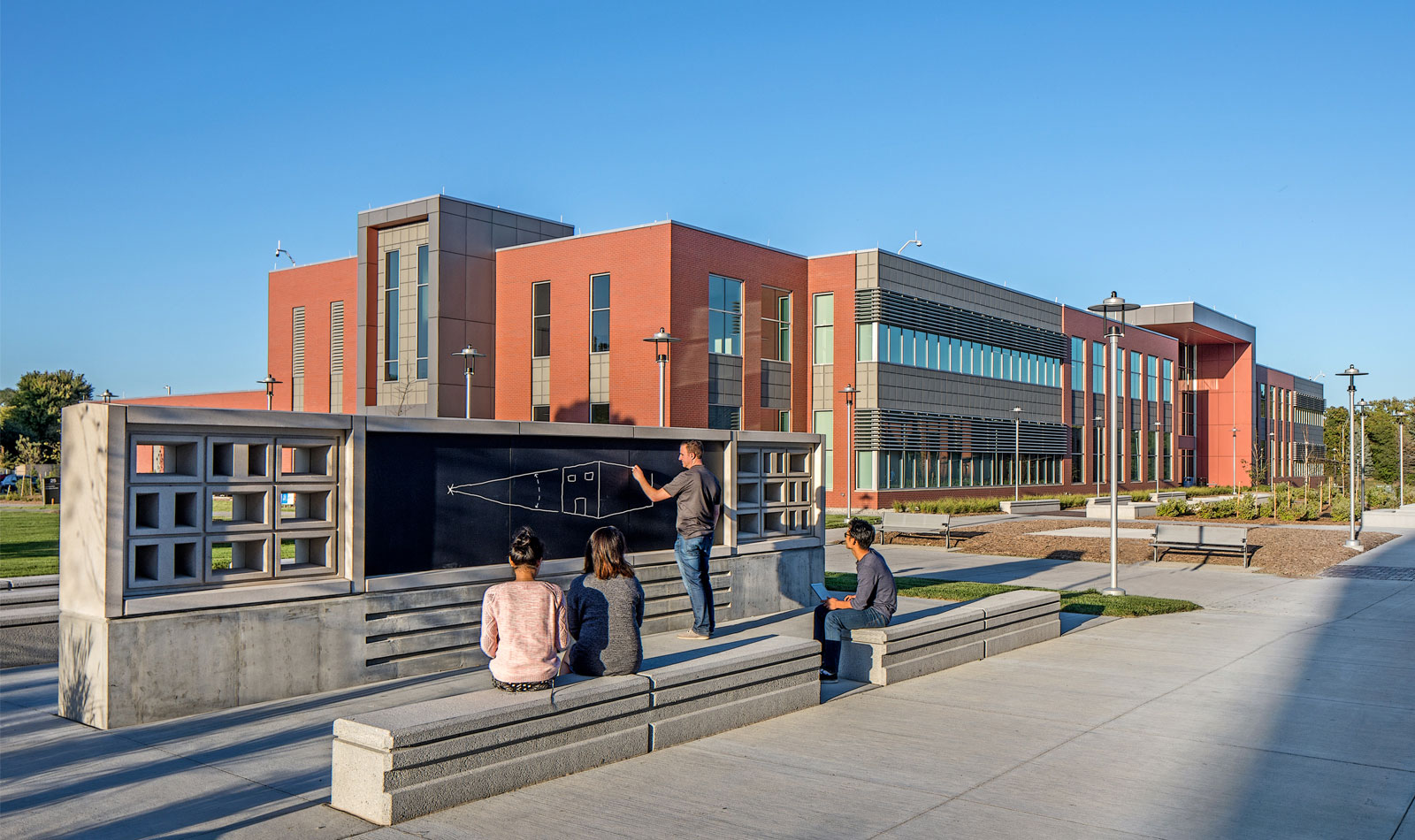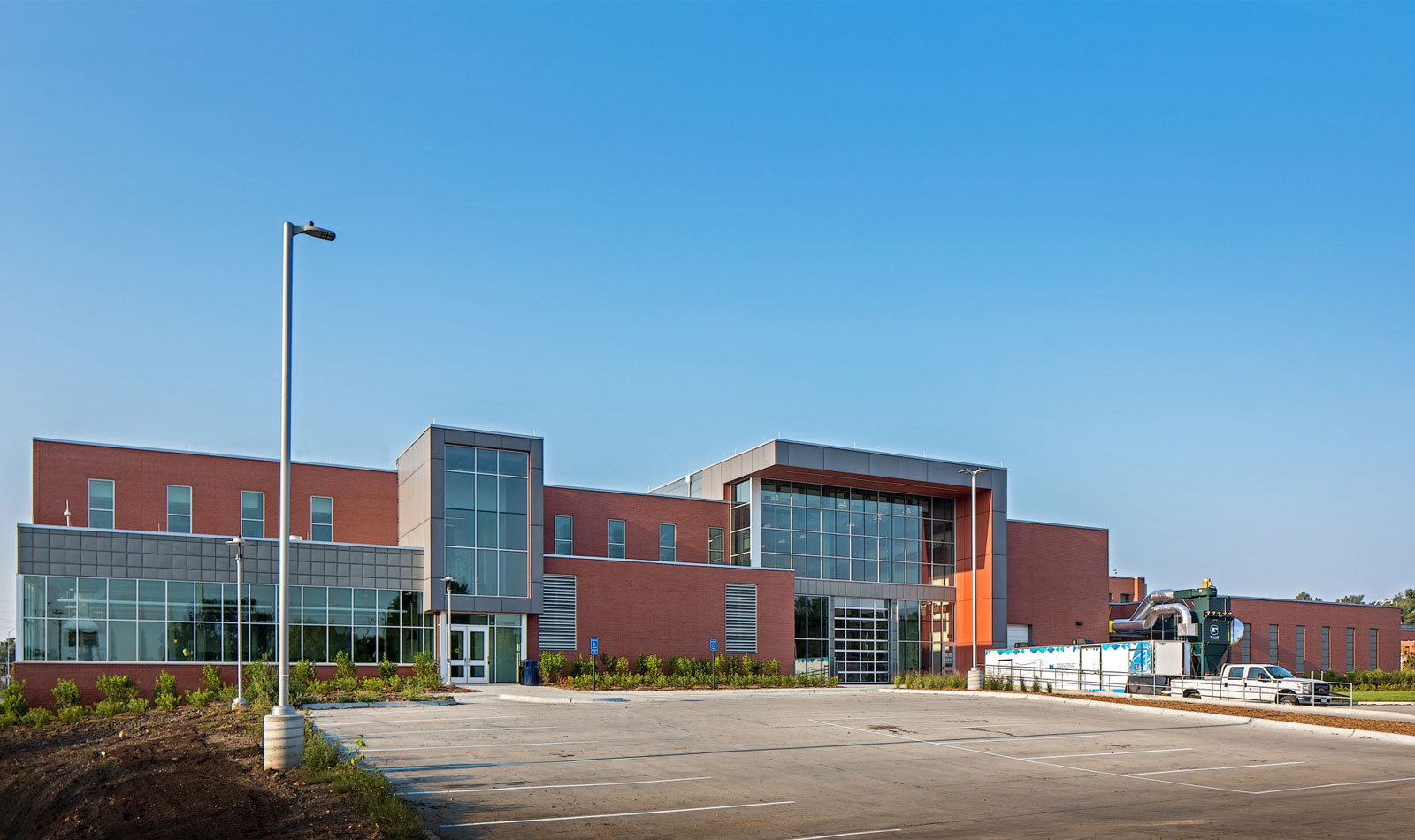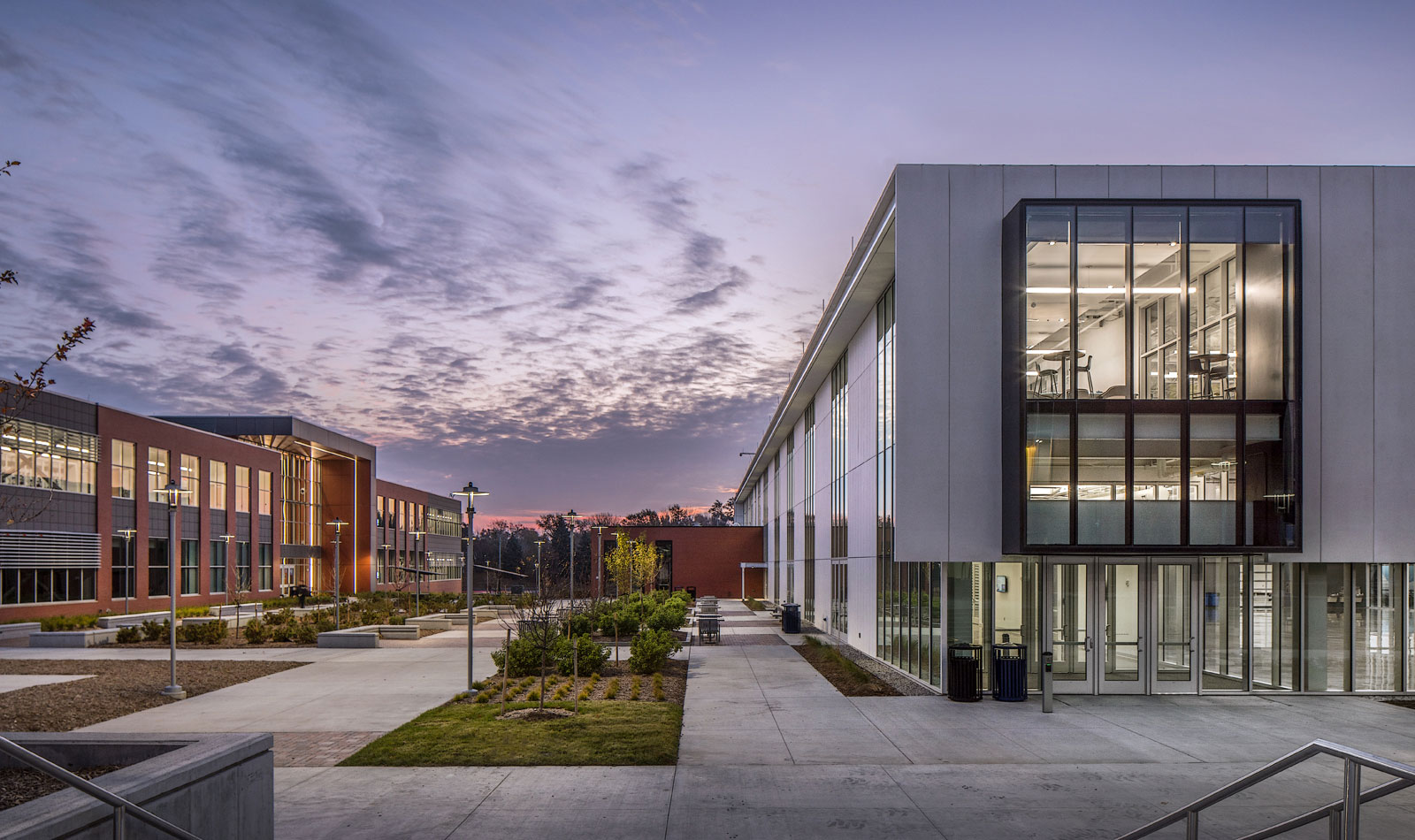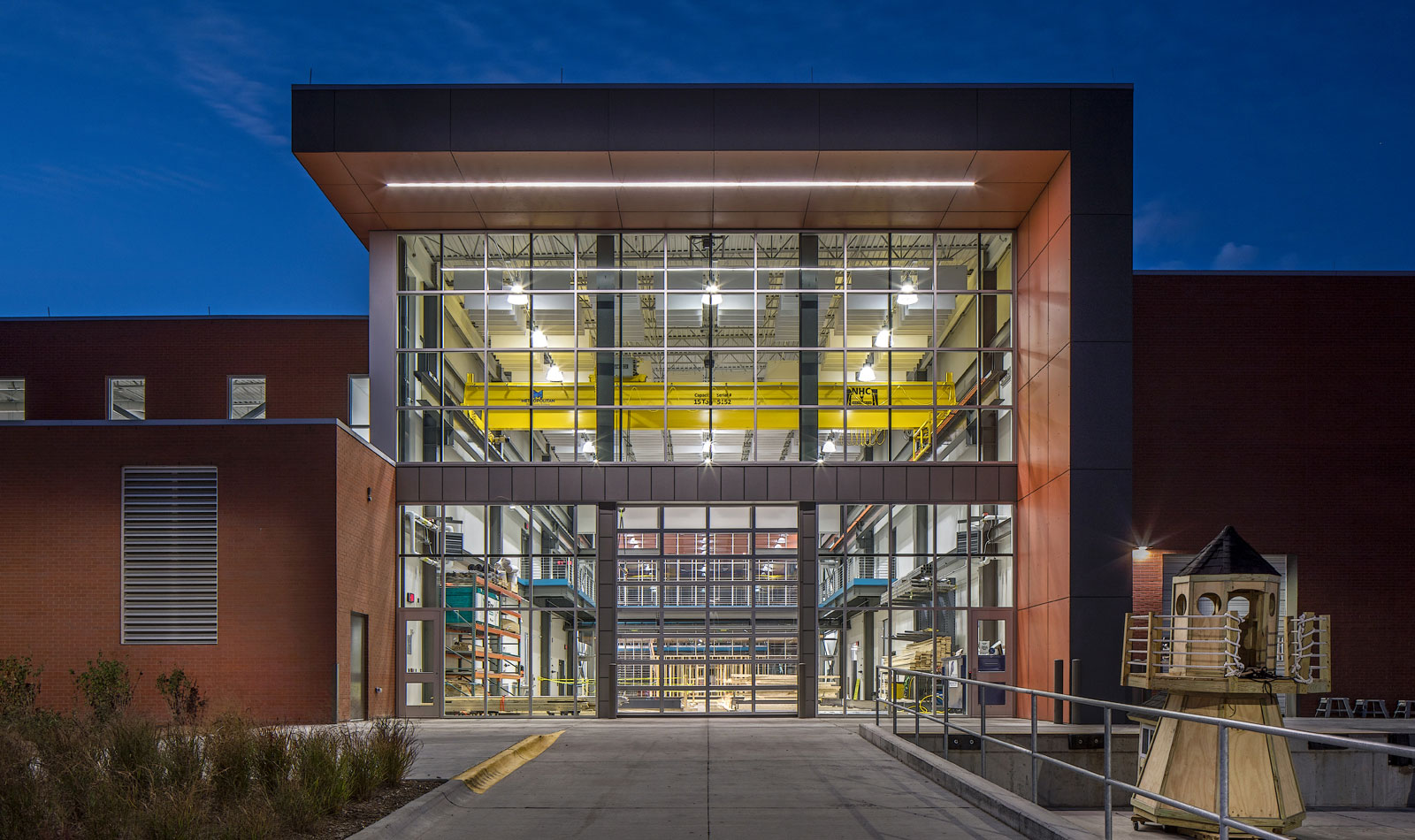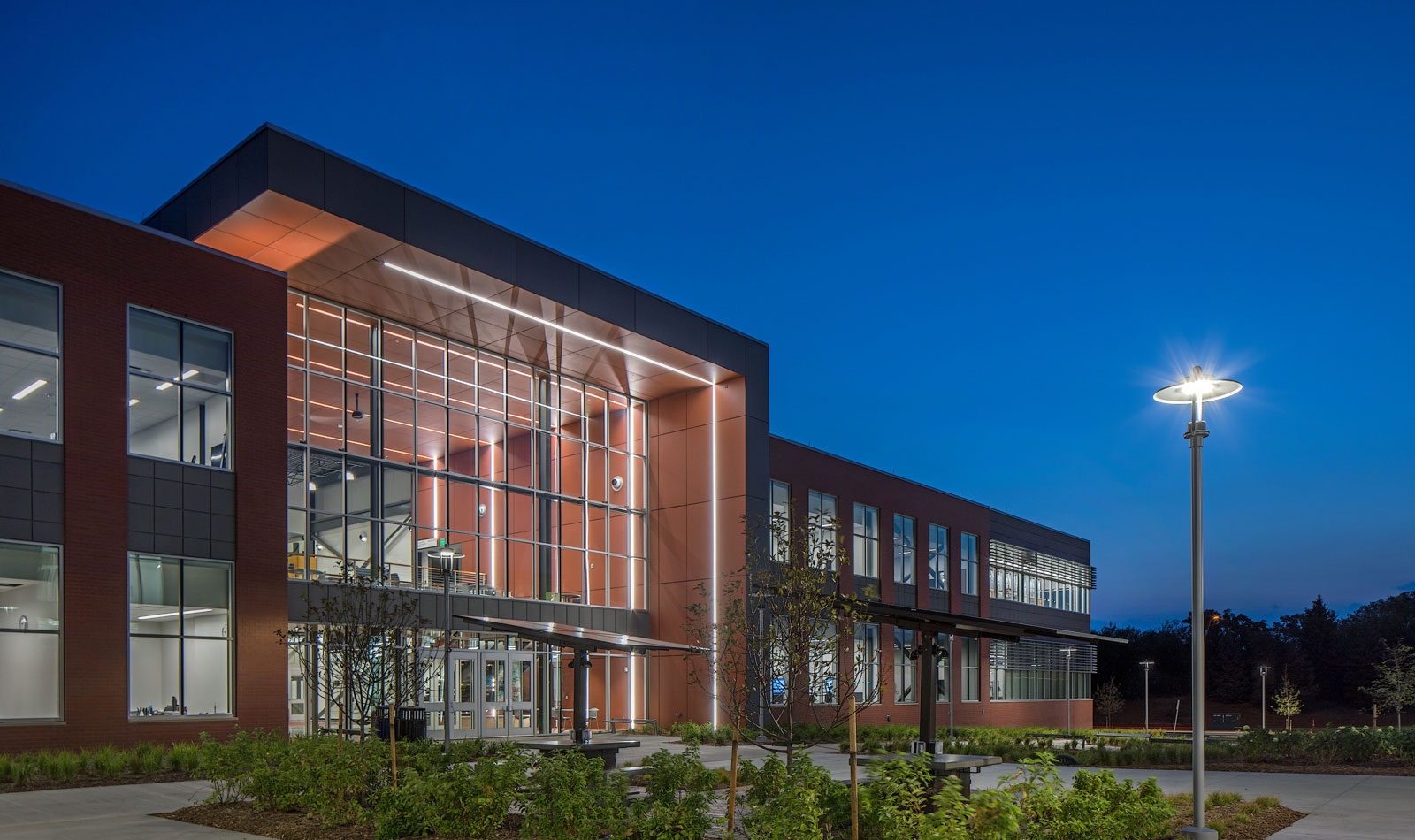 Building serves as its own learning tool
This new cutting-edge facility serves as a learning tool as it displays building systems in a way that provides students with a unique, firsthand perspective of the trades they are pursuing. Plumbing chases in the walls, electrical power and distribution, and ceiling HVAC systems are all cleverly exposed with glass and showcased with graphics to describe the system assemblies. Multiple spaces with tables are located throughout the building for students to do homework, work on group projects, and to collaborate with students from other programs.