One of the most populated high schools in Nebraska
Millard North High School stands as one of the most populated high schools in Nebraska with some 2,500 students. Due to the nature of this large, two-story school, the heart of the campus has been troubled with circulation issues. Tight corridors, unconnected areas of the building, and two adjacent main entrances have caused confusion and security concerns for years.
Client:
Millard Public Schools
Transformed entrance
BCDM's design solution involved transforming the entrance of the building into a dynamic form that seamlessly connects the two stories of the building while providing new administrative offices and a new 212-seat testing center. The new entrance utilizes tall glass panels that bring natural light into the commons space while connecting the two floors of the school with a double-height volume.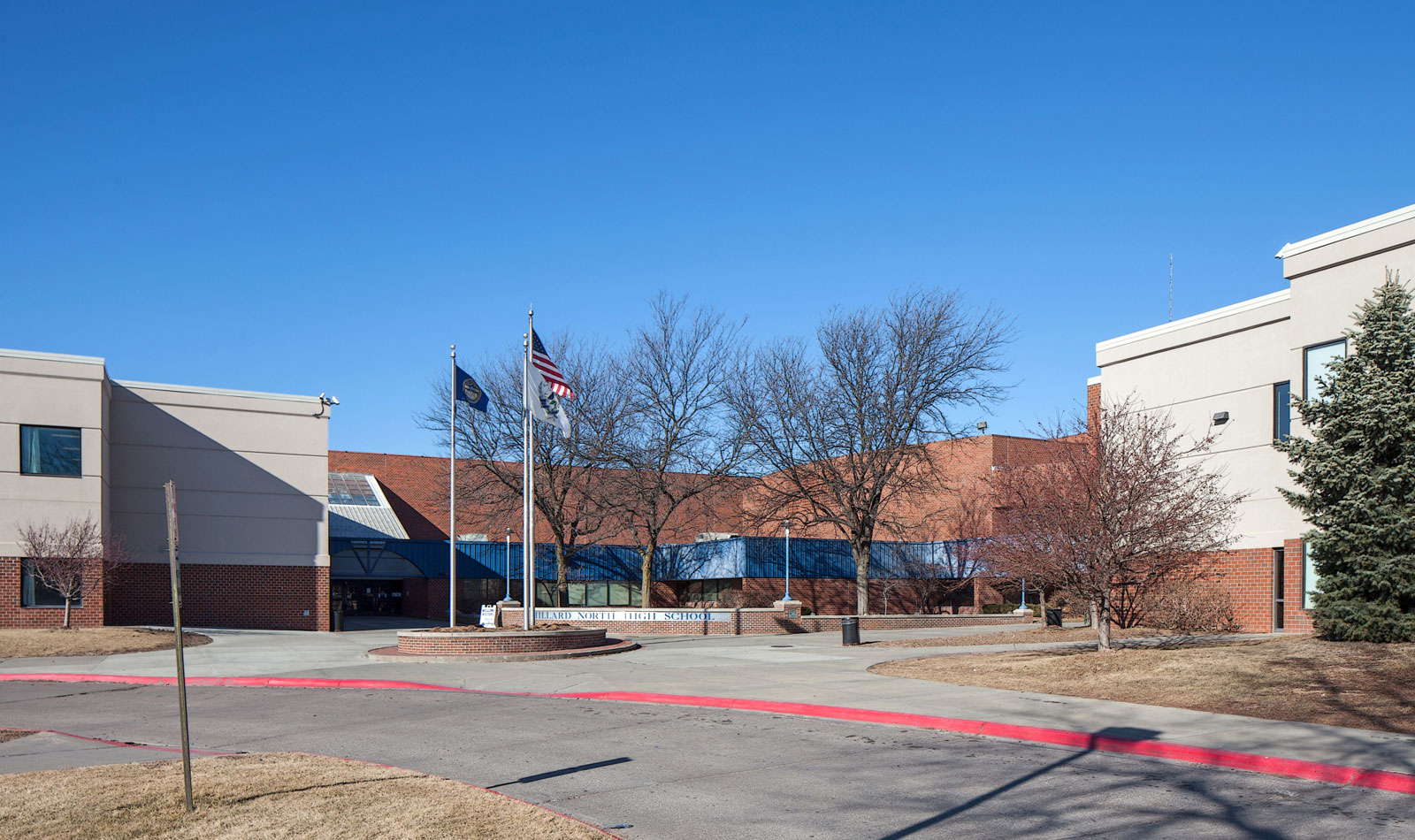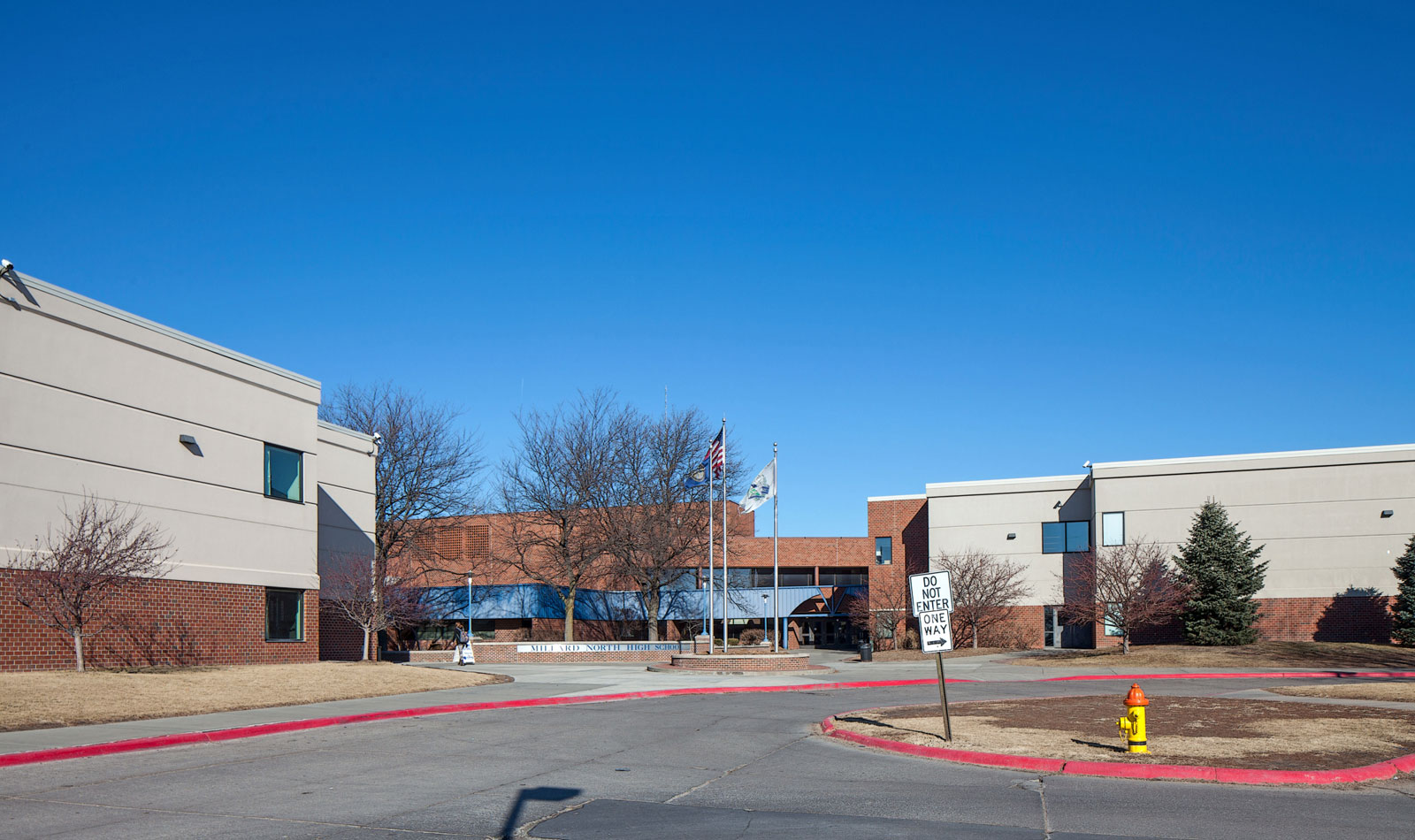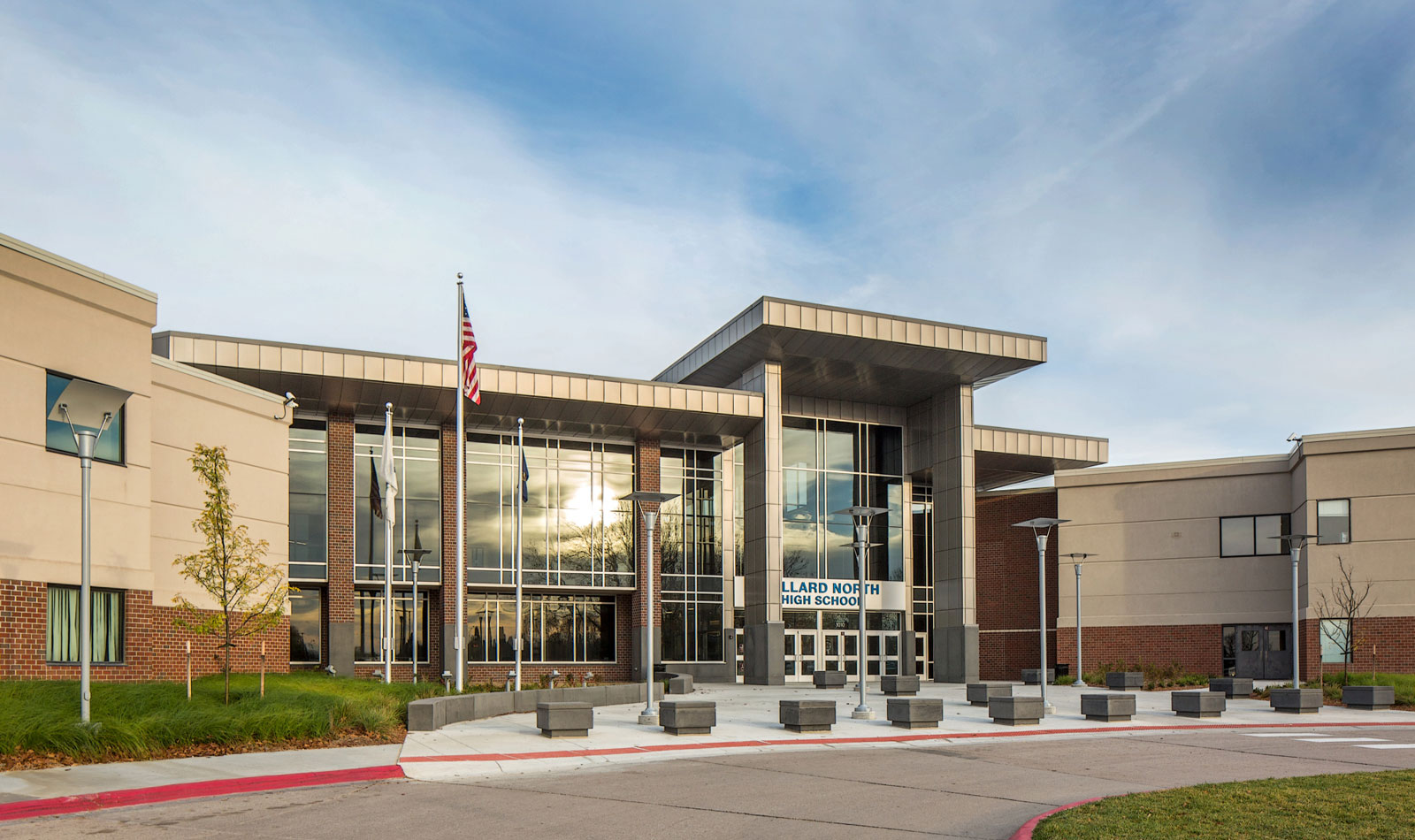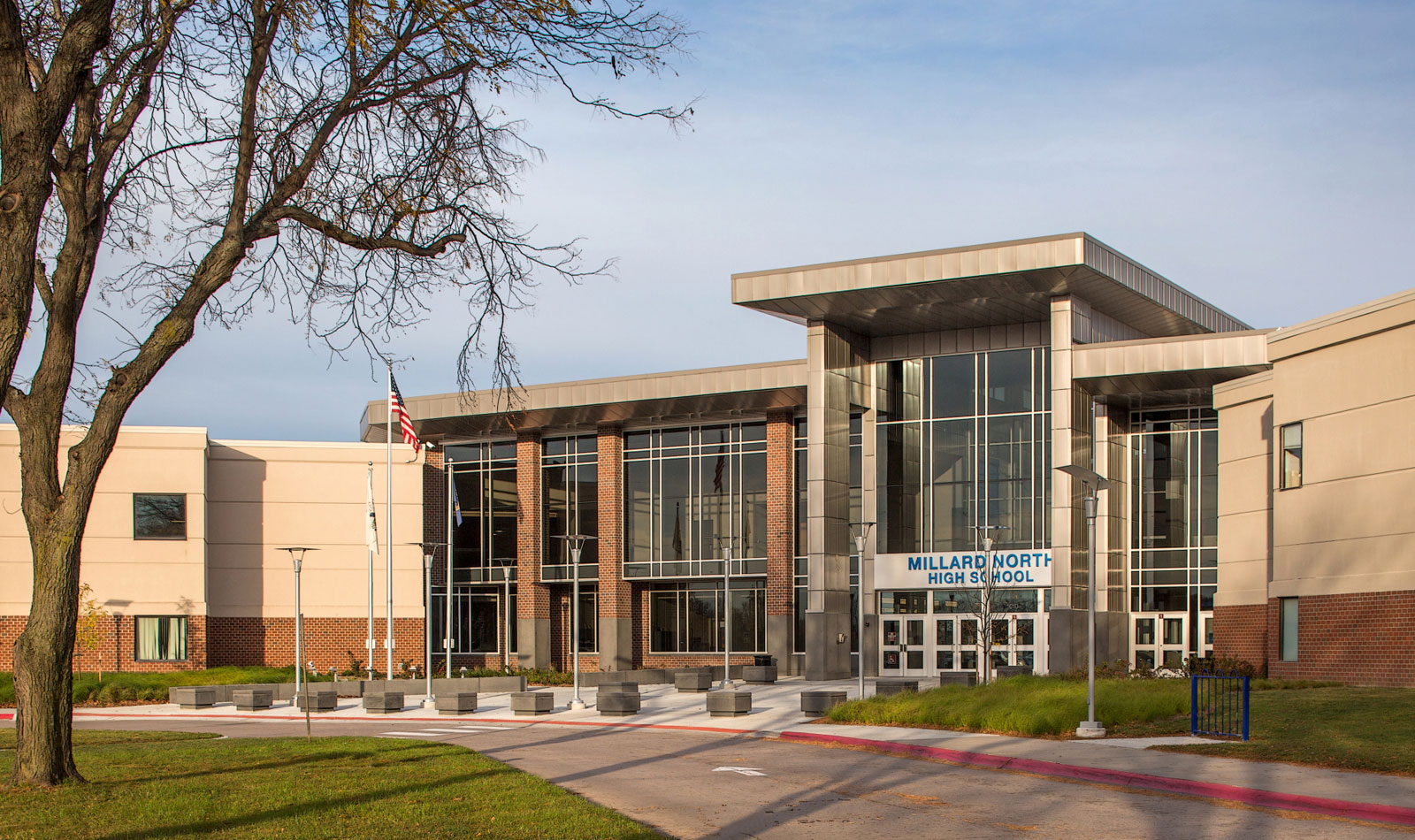 Renovation amid operation
It was imperative that the school retain full operational use of the building during the time of construction. BCDM creatively enacted a five-phase solution that allowed for the removal and replacement of the existing entrance over a two-year period, ensuring that academics were not impacted.