Commitment to leading
Good Shepherd Catholic Church reflects the person of Jesus as the Good Shepherd. The Good Shepherd tends His flock and guides them to safe pastures. The parish demonstrates this through community involvement and commitment to leading parishioners to growth in their faith. Because of this, the parish has seen significant growth in their membership over the last decade, primarily among the Latino population. This development and a limited sanctuary of 400 led to 10 masses scheduled each weekend.
Client:
Good Shepherd Catholic Church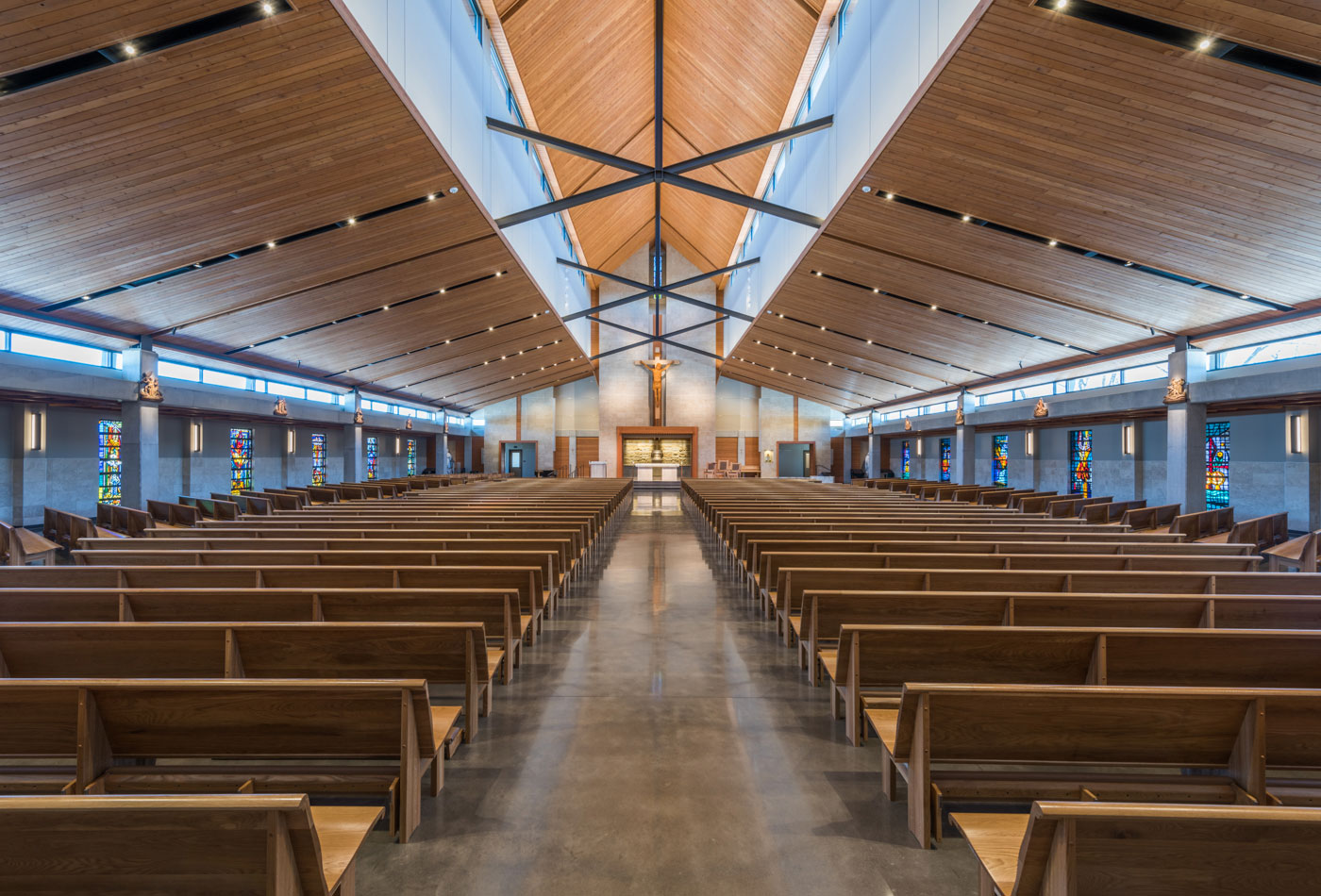 Master planning effort
A prior master plan and capital campaign process did not succeed in targeting the necessary support to move forward. In December 2013, BCDM Architects was hired to lead the congregation through a second master planning effort. We utilized our visioning process to shepherd the parish through a series of workshops and meetings to gain an understanding of parish needs.