History
St. Wenceslaus Catholic Church is a booming parish with Czech roots. The deeply rooted parish was founded in 1877 and over the years the site has transferred from a location near downtown Omaha out to west Omaha. With land available to purchase, BCDM worked with St. Wenceslaus to identify future needs and program expansions for the growing Parish.
Client:
St. Wenceslaus Catholic Church
Budget: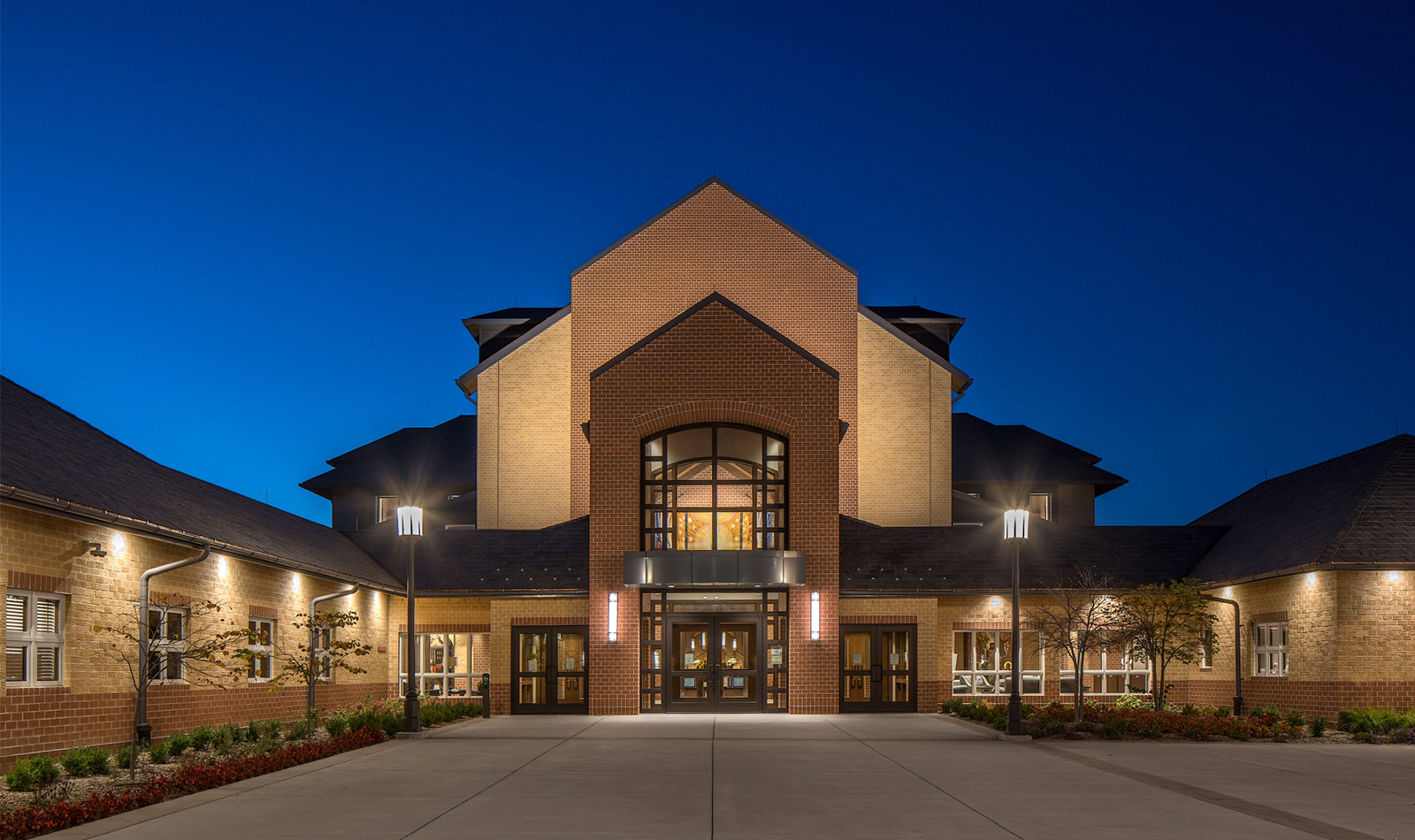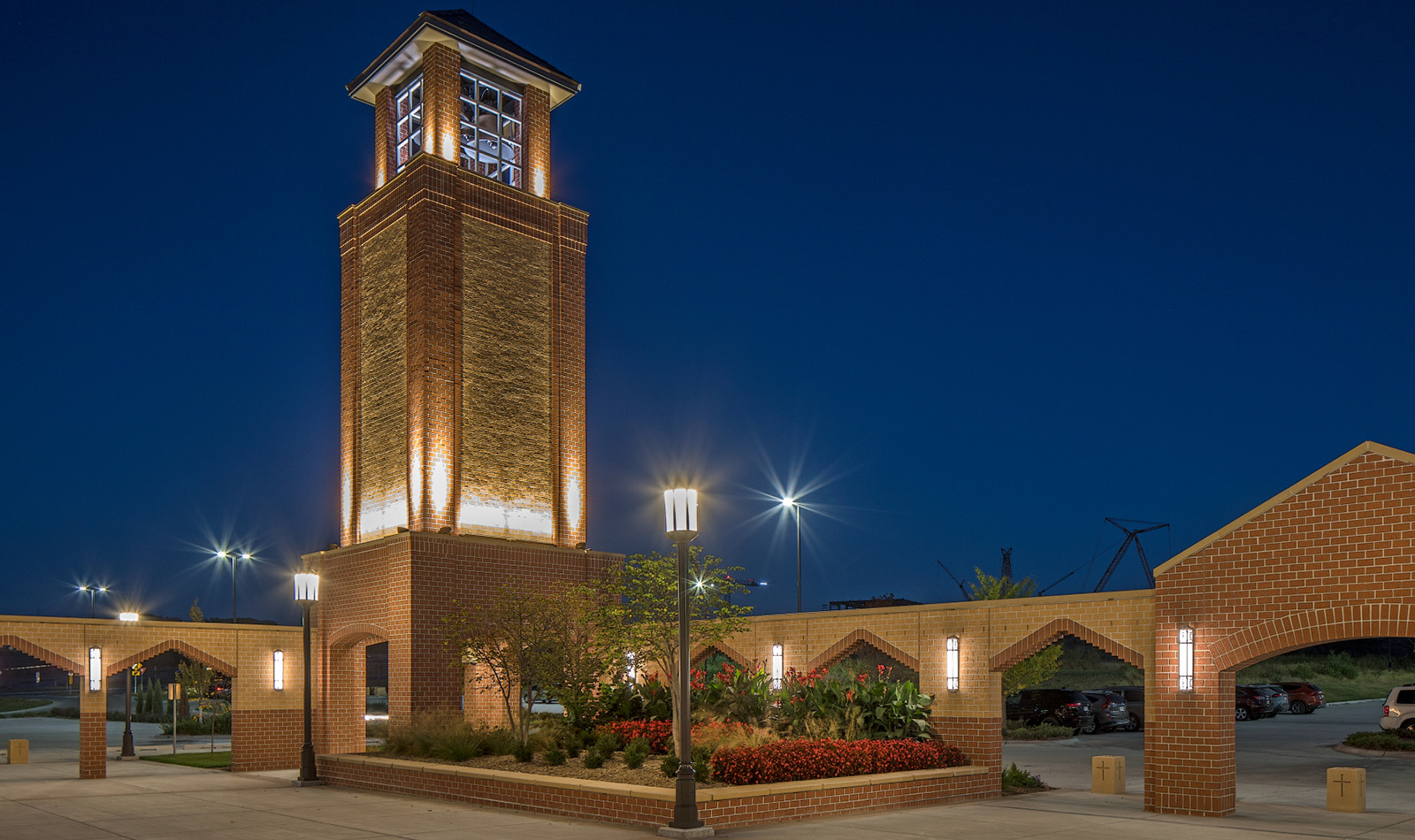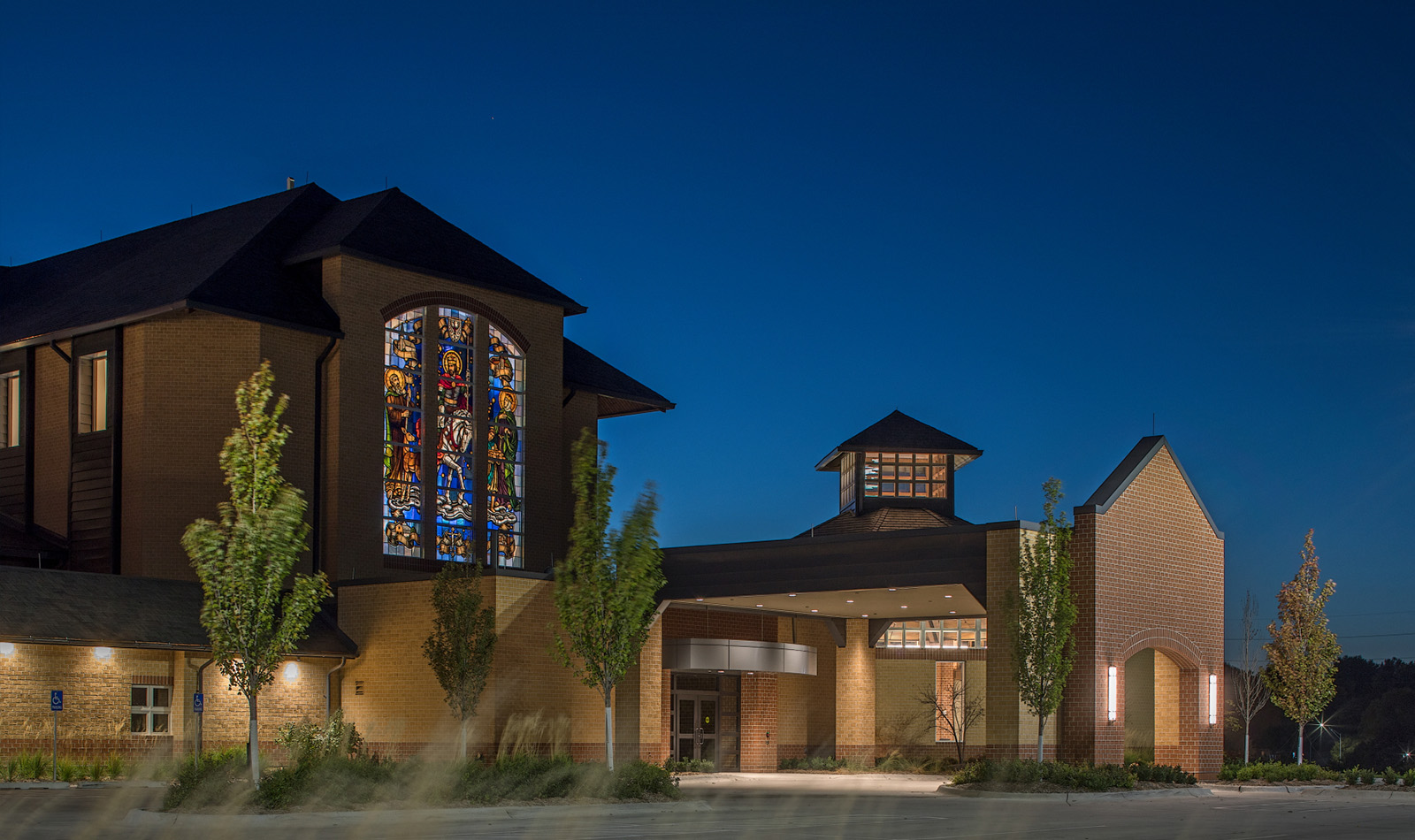 Anchoring the New Church into Existing Vernacular
The new St. Wenceslaus Catholic Church was envisioned to be a contemporary blend of the existing architectural vernacular of the campus while creating a new worship home for a rapidly growing parish. The form of the church rises into a cruciform with a large plaza anchored at the corner by a bell tower, that calls parishioners to worship. The church expresses its importance over the existing campus through its height and large stained-glass windows that allow filtered light into the church.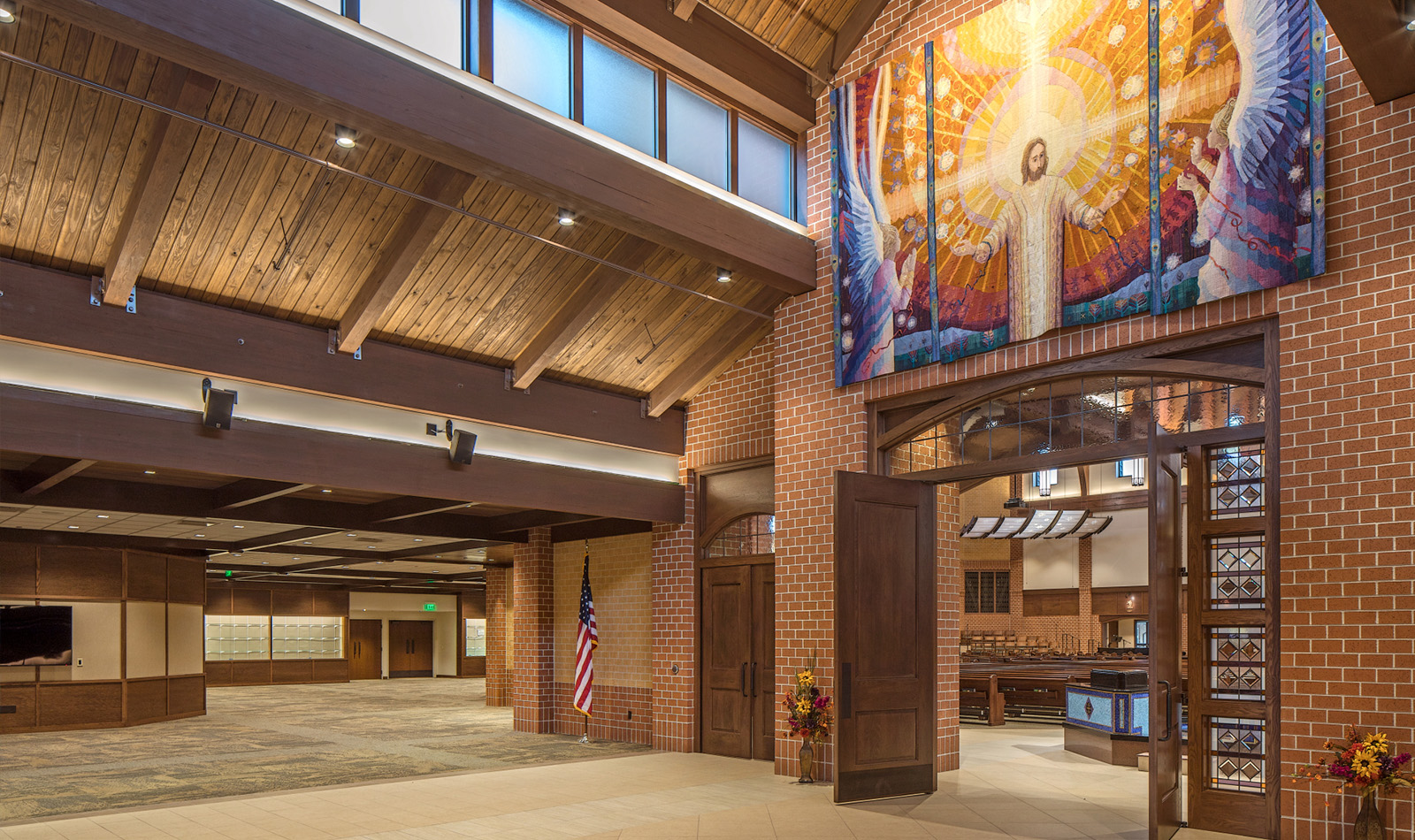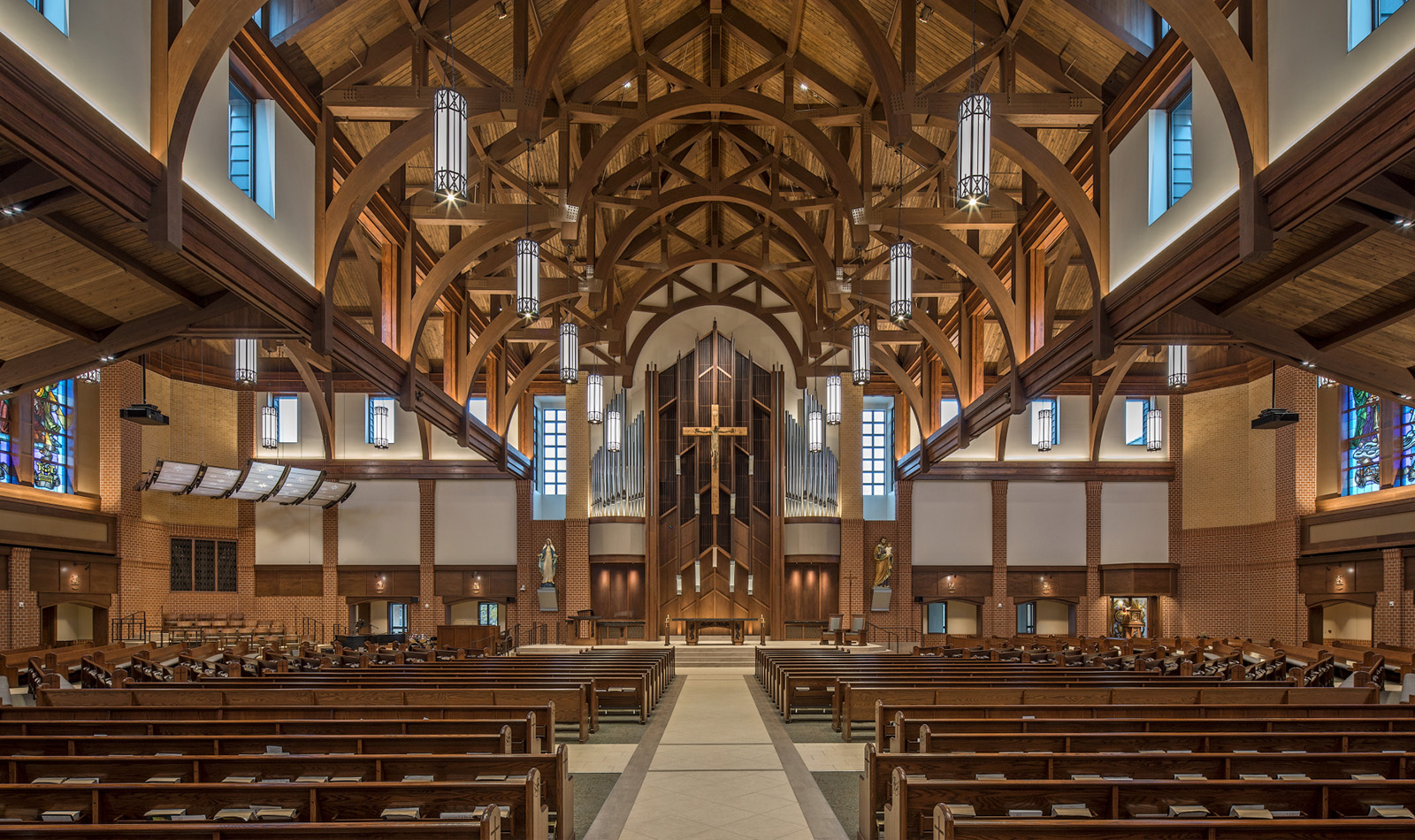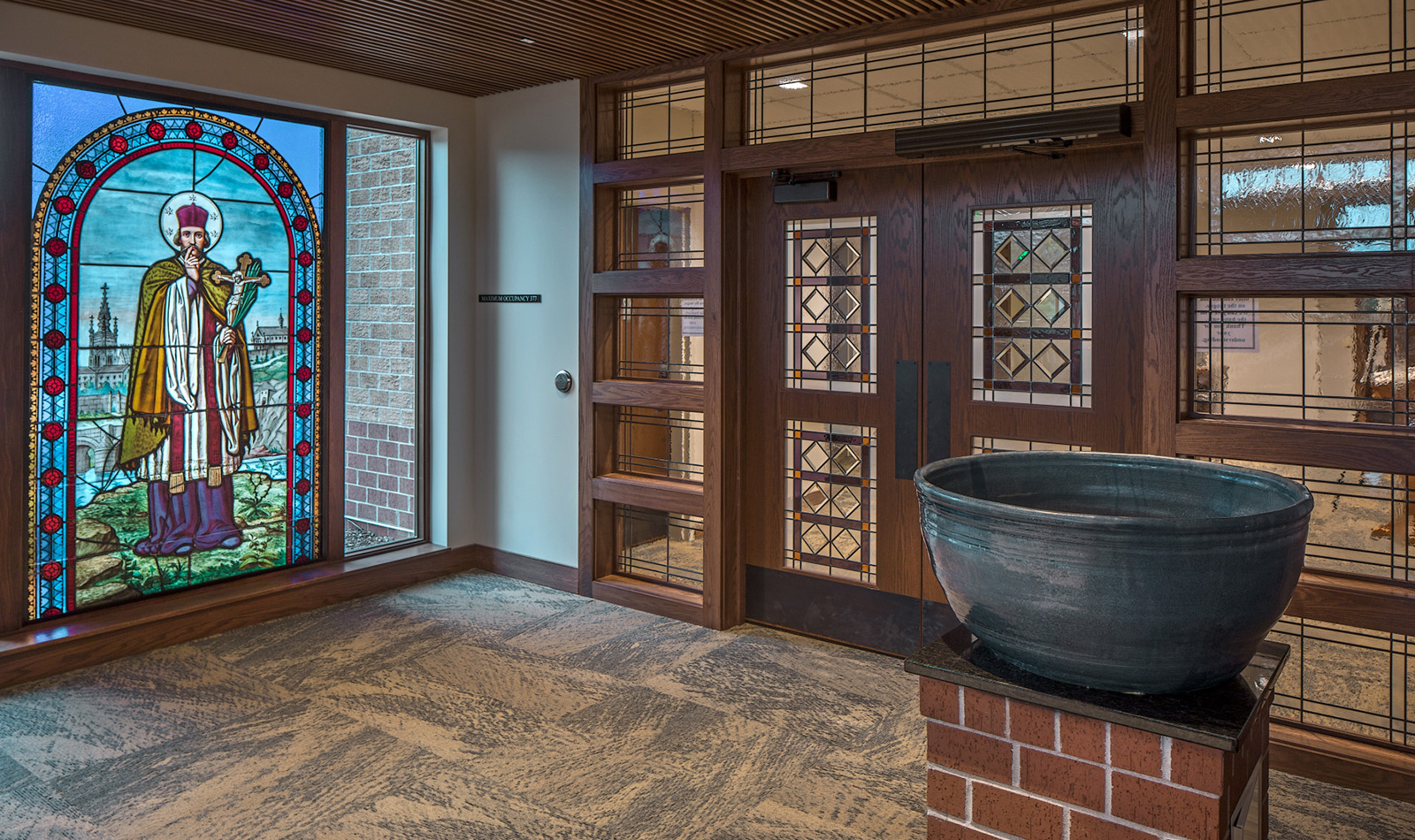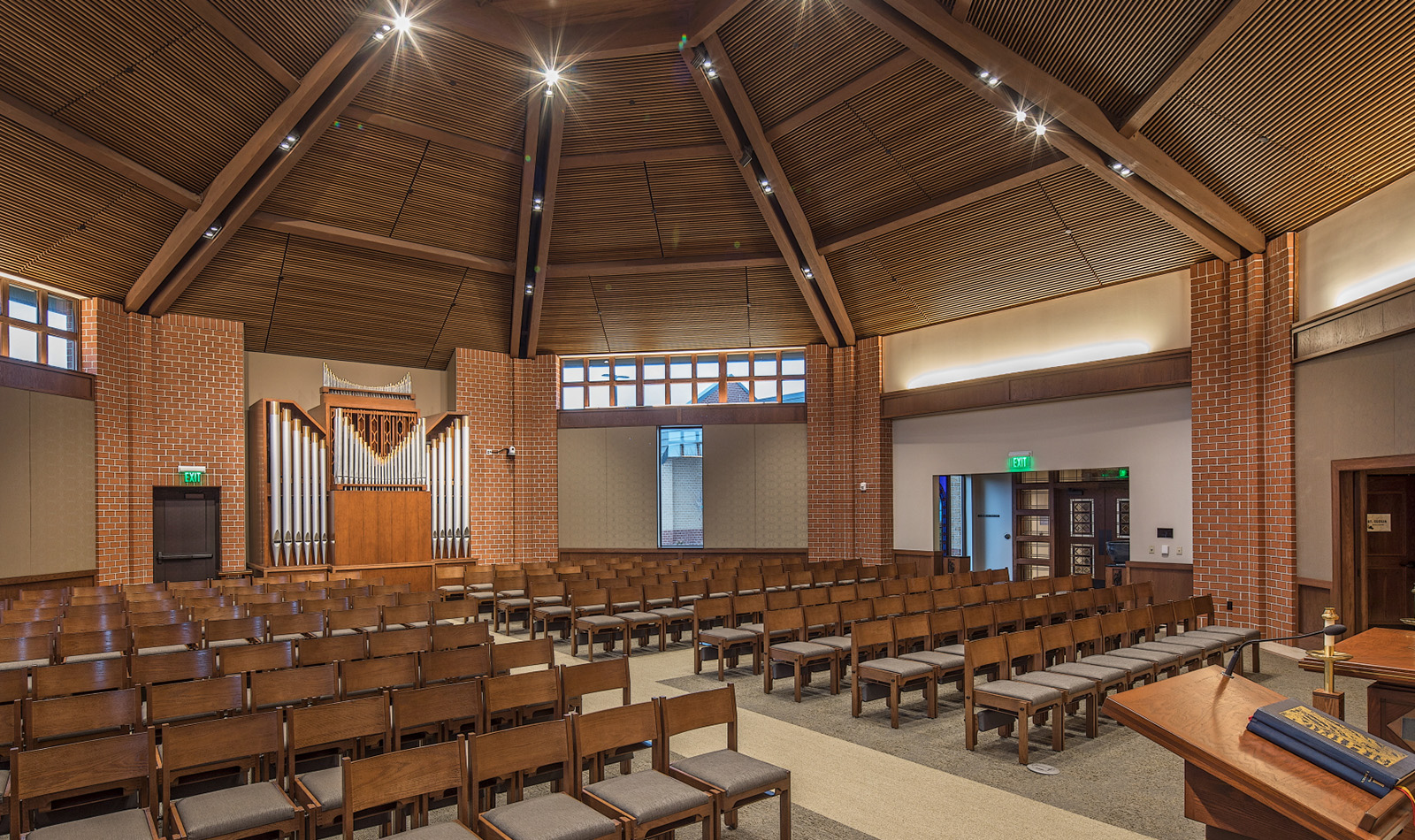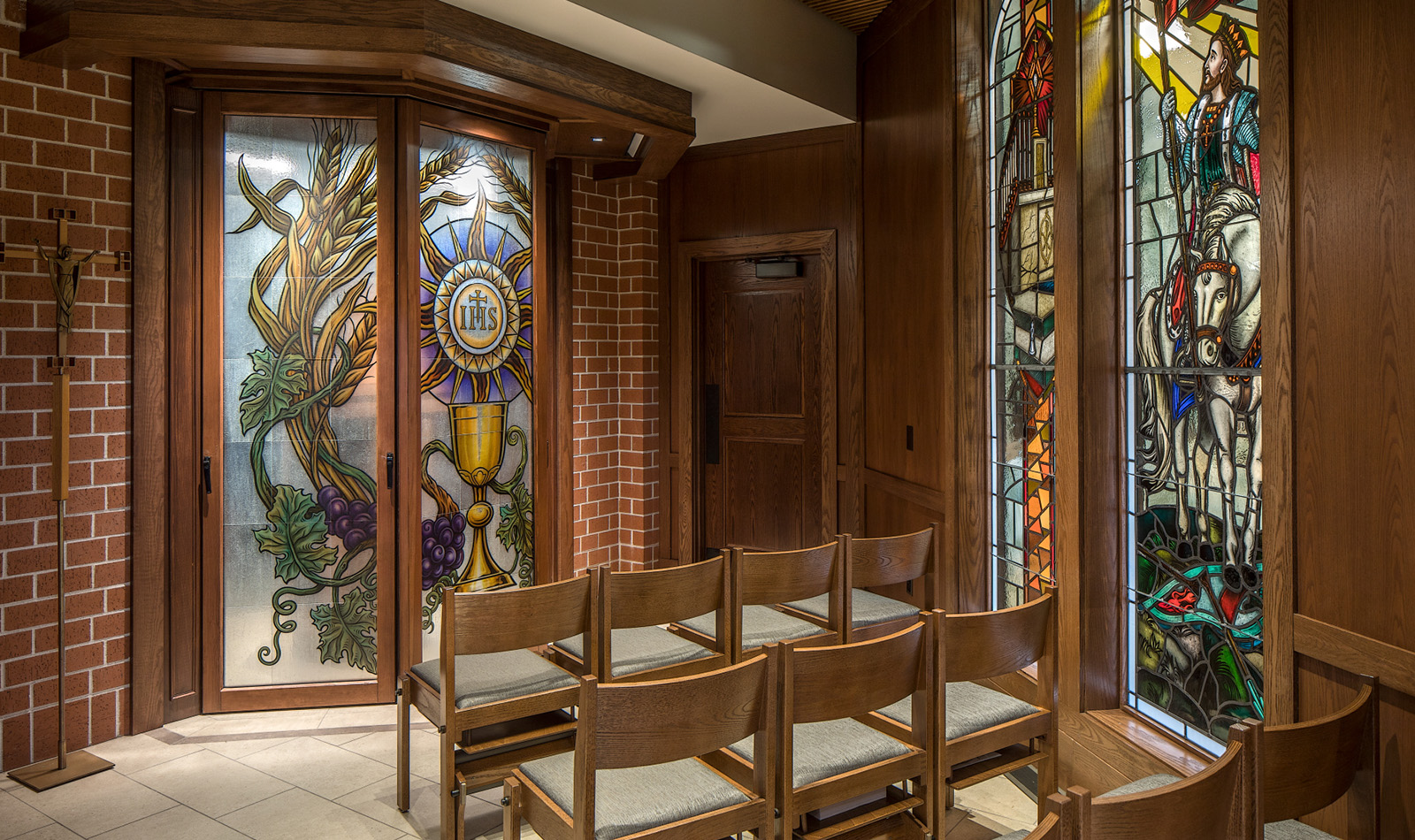 Preparing for Worship
St. Wenceslaus was designed for the user to have an impactful entry experience as they prepare themselves for worship. The narthex entry, nave entry, baptismal font, altar and crucifix are all on axis, providing a focused path. Flooring materials and lighting also guide this progression. The pew arrangement is designed to support full and active participation of the congregation with canting side aisles that embrace the sanctuary. The parish's patron saint put great importance in celebrating the Eucharist and this parish is no different. A significant design feature in the new church was an Adoration Chapel that connects the Nave and Day Chapel so that the Eucharist is visible at proper times from each location. A movable wall to accommodate this was designed, like many features throughout the project, to be precisely functional but beautiful and traditionally detailed.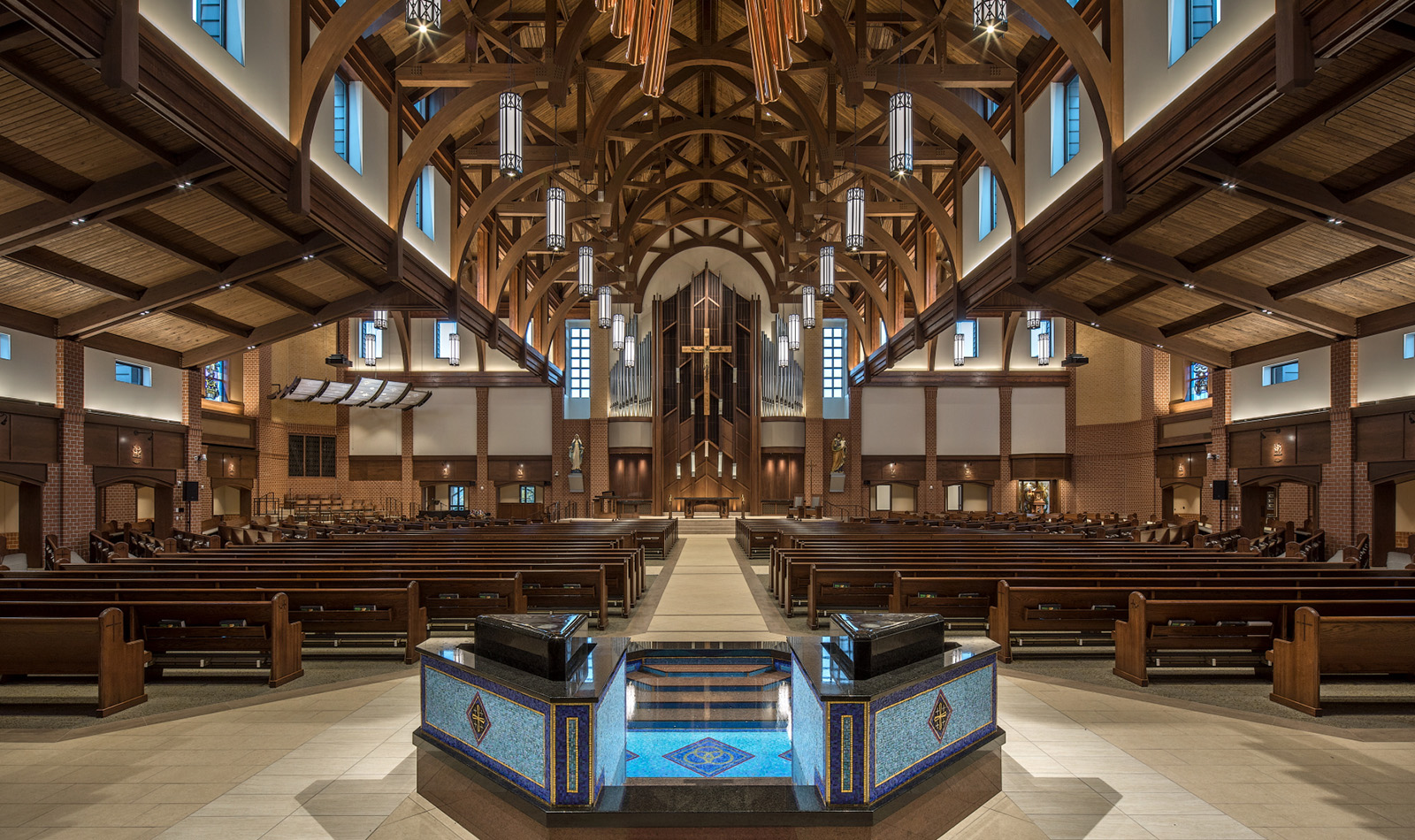 Creating Warmth
A worship space to seat 1,400 was needed but came with an array of challenges. The owner's concern was that a space large enough for their required capacity would feel sterile and unwelcoming. The design team utilized the warmth of wood as the main visual material to address this and created multiple smaller-scale moments of interaction to make the experience welcoming, warm and individualized. The material finishes were selected to be timeless and natural, evoking a "from the earth" longevity. The wood ceiling, exposed structure, use of natural stone were key components. Other finishes were textural yet neutral in color to feature the stained glass and enhance the changing colors of the liturgical seasons.
Providing mechanical, lighting and audio-visual systems that heighten, not distract from the worship experience required great care and coordination for the design team in the interior detailing. The design team also worked closely with artists to produce meaningful works in the stained-glass, baptismal font mosaics, and sculptures, creating a beautiful awe-inspiring environment both balanced and focused on the important liturgical elements.