Honoring history
St. Gabriel Catholic Church is named after the archangel who serves as a messenger of God. The name is suitable — the history of the parish has shown a high growth rate as parishioners live out the message of their Catholic faith with outreach and faith-formation programs. When the parish was established, a temporary worship space was utilized until the parish determined that it was time to build a permanent worship space.
Client:
St. Gabriel Catholic Church
Budget: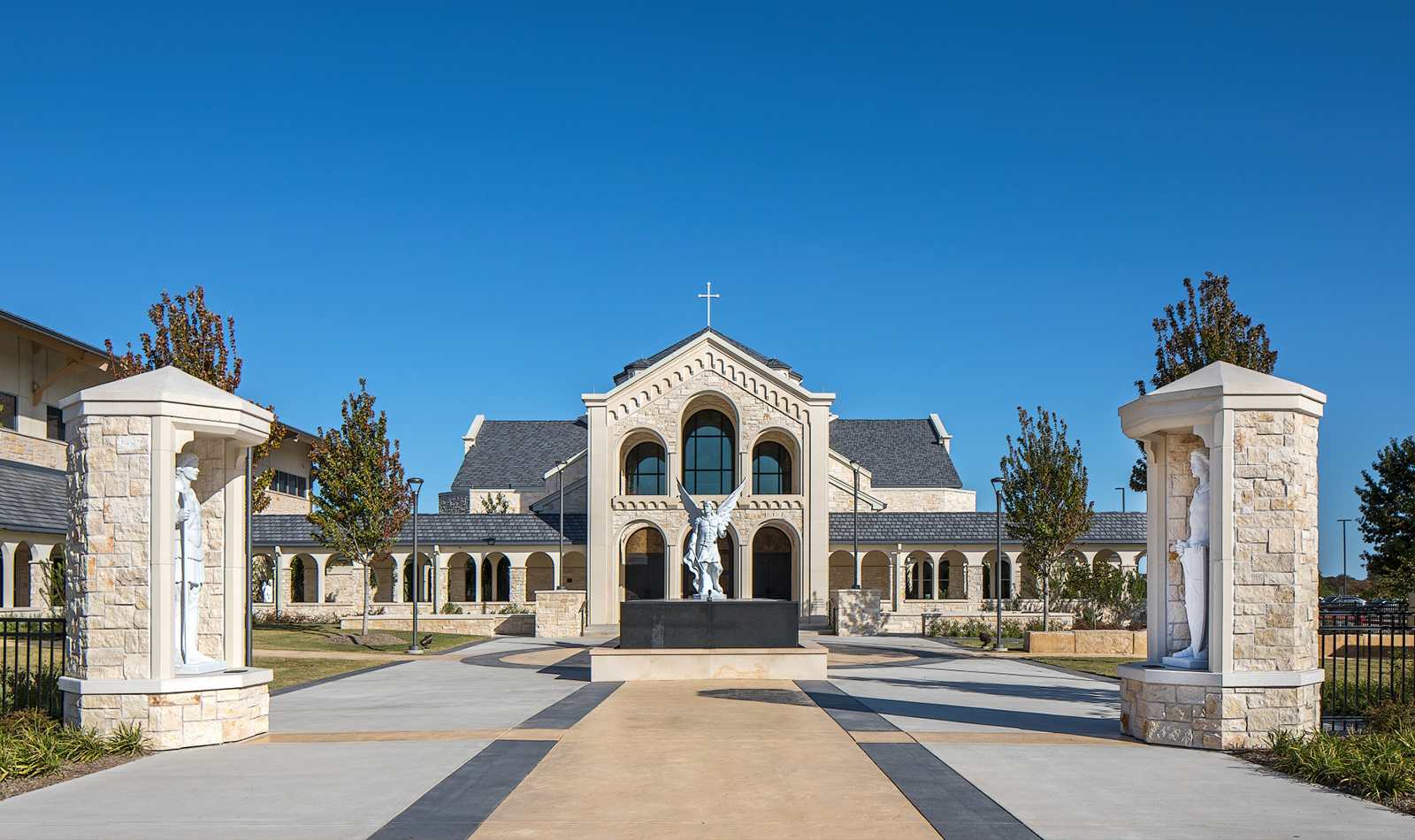 A Homage to the Saints
Through the visioning process, the design of the church was determined to be traditional and have the form of a Greek cross. The design reflects Romanesque architecture with stone, round-top arches and large stained-glass windows. In front of the main entry is a large plaza surrounded by smaller courtyards on the perimeter. The plaza entrance has portals with the Archangels Raphael and Michael acting as protectors of the church. These courtyards represent the persons in the Bible who were visited by St. Gabriel. In the center of the plaza stands a statue of St. Gabriel with a pool that represents the moment of time in which heaven broke through and gave hope to the world. Each of the small gardens reflect the Bible passages in which the Archangel Gabriel appears and supports fellowship and prayer opportunities. Covered walkways extend from the main entry to represent the transition from the spiritual to the secular and to allow parishioners entering from the parking lot to be sheltered.