Drawing people to transformation
The Water's Edge Church has a mission to lead people into a relationship with Jesus and each other. The name stems from the scripture passage in Luke when a crowd comes to listen to Jesus teach at the water's edge. The church had a vision to create a facility that would draw people to the water's edge to transform their relationship with God and to invest in future generations.
Client:
Water's Edge United Methodist Church
Welcoming spirit leads to steady growth
The church started with a small but faithful group of congregants focused upon personal invitations to the water's edge to learn about Christ. They invested in their faith and in creating opportunities to invite new members to join their mission. Their welcoming spirit led to steady growth and the launch of The Water's Edge United Methodist Church.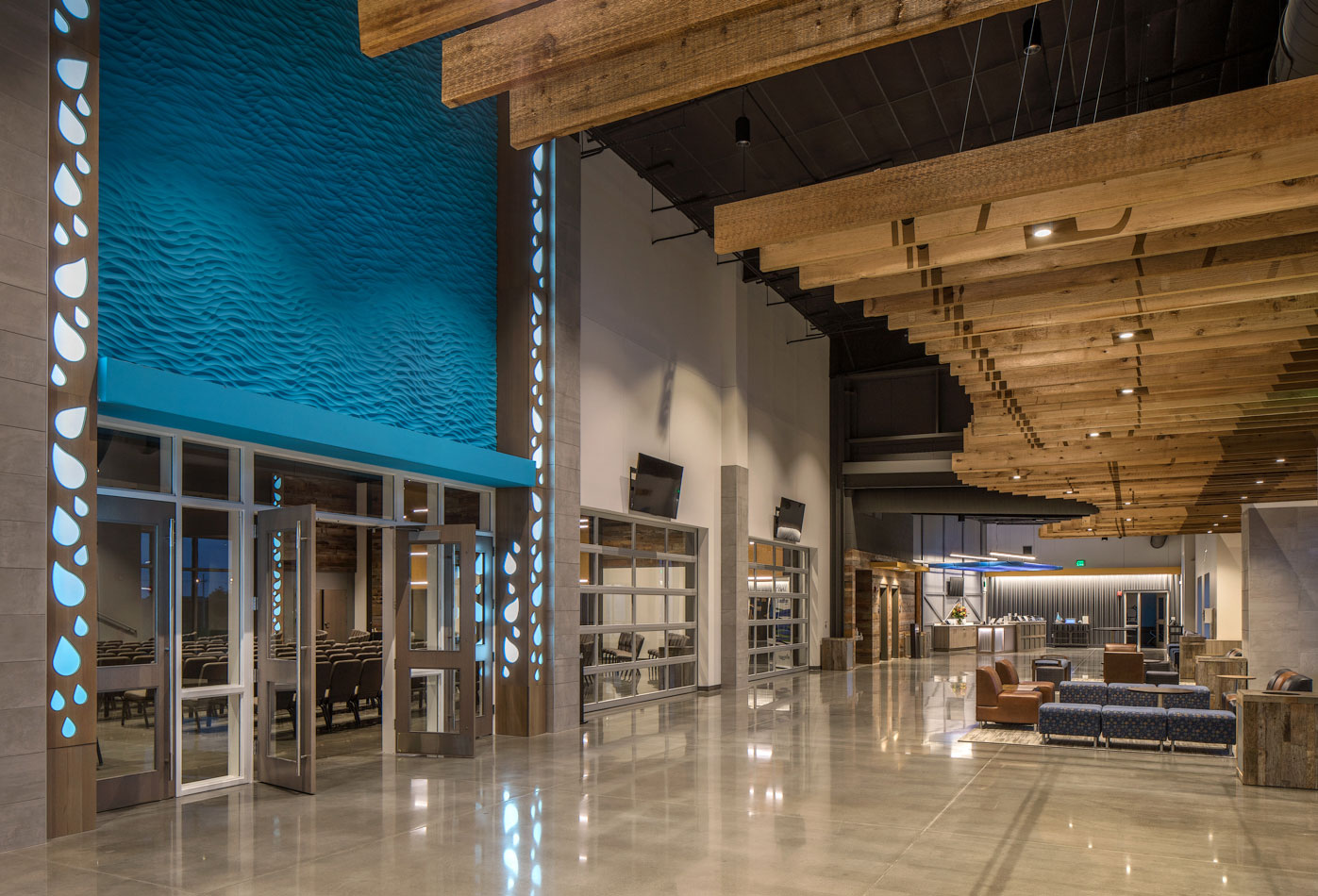 Design follows theme
In 2013, after much prayer, reflection, and hard work, The Water's Edge finalized the purchase of 23.3 acres of land. This began the planning of their future home. BCDM Architects worked with the church to create a master plan for the site and building. From the master plan, phase one was further developed. This phase includes a multi-purpose area for worship, classrooms, and a gathering space. The gathering space was intended to create opportunities for fellowship and connection with other congregants. The modern and open design of the church supports its name. The materials were carefully chosen to reflect the water's edge theme with flowing ceiling elements, reclaimed wood, open spaces, and a stage designed to emulate a boat in the children's area.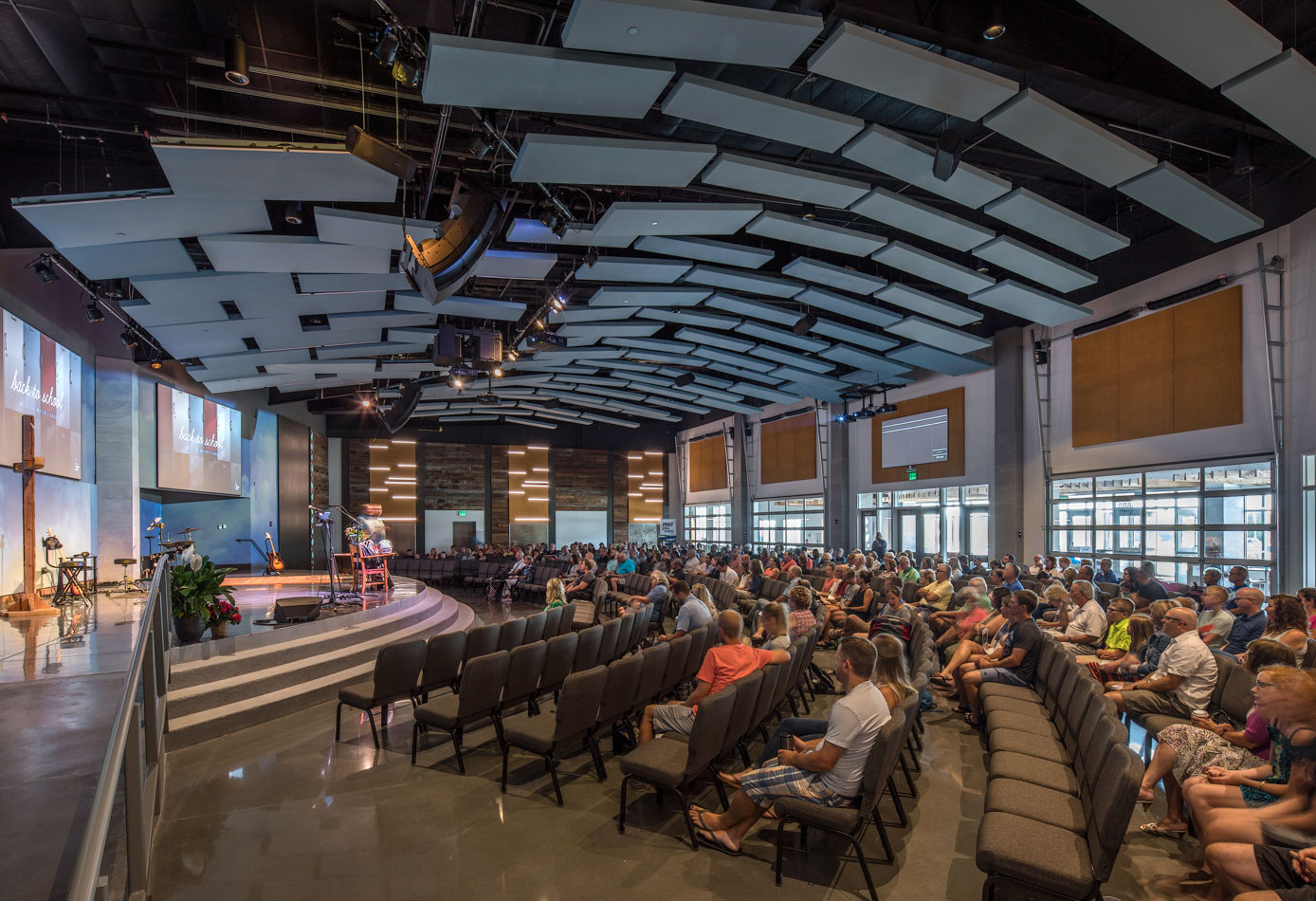 Flexible for the future
The timeline for the remainder of the master plan will be contingent on the growth and resulting needs of the church. It provides for an increase in worship capacity (phase one has a capacity of 450 seats, and the master plan has a capacity of 740 seats), expansion of the children's area with more classrooms and a youth area, a larger administrative area, and serving kitchen. These spaces will further expand the church's ability to reach the community from the water's edge.