From bowling to bowing
What once served the community as a bowling alley now serves as a place for worship. Just as the building has been transformed, Waypoint Church has a vision of transformation and a goal to raise up people with a passion for Jesus and His purpose for the world.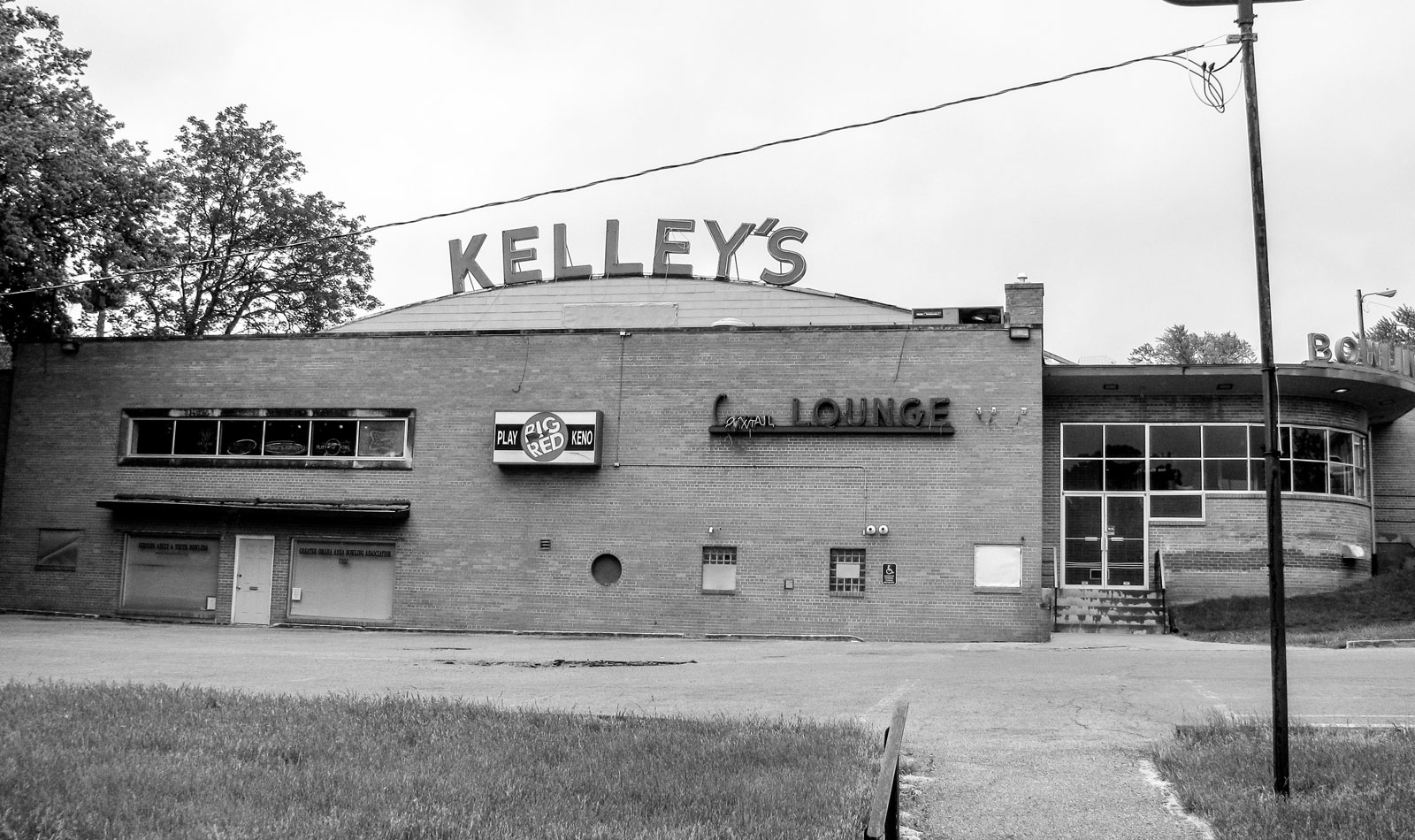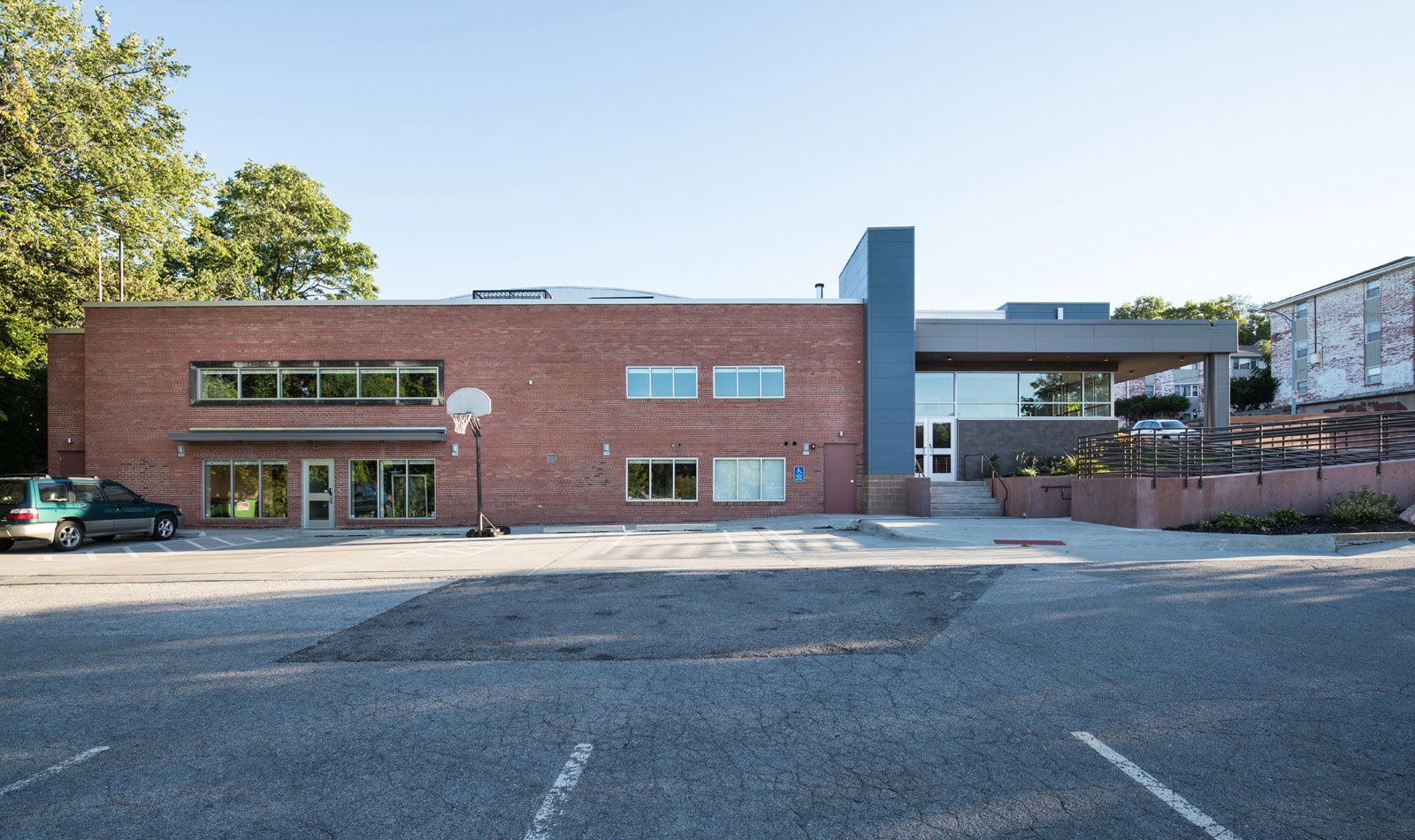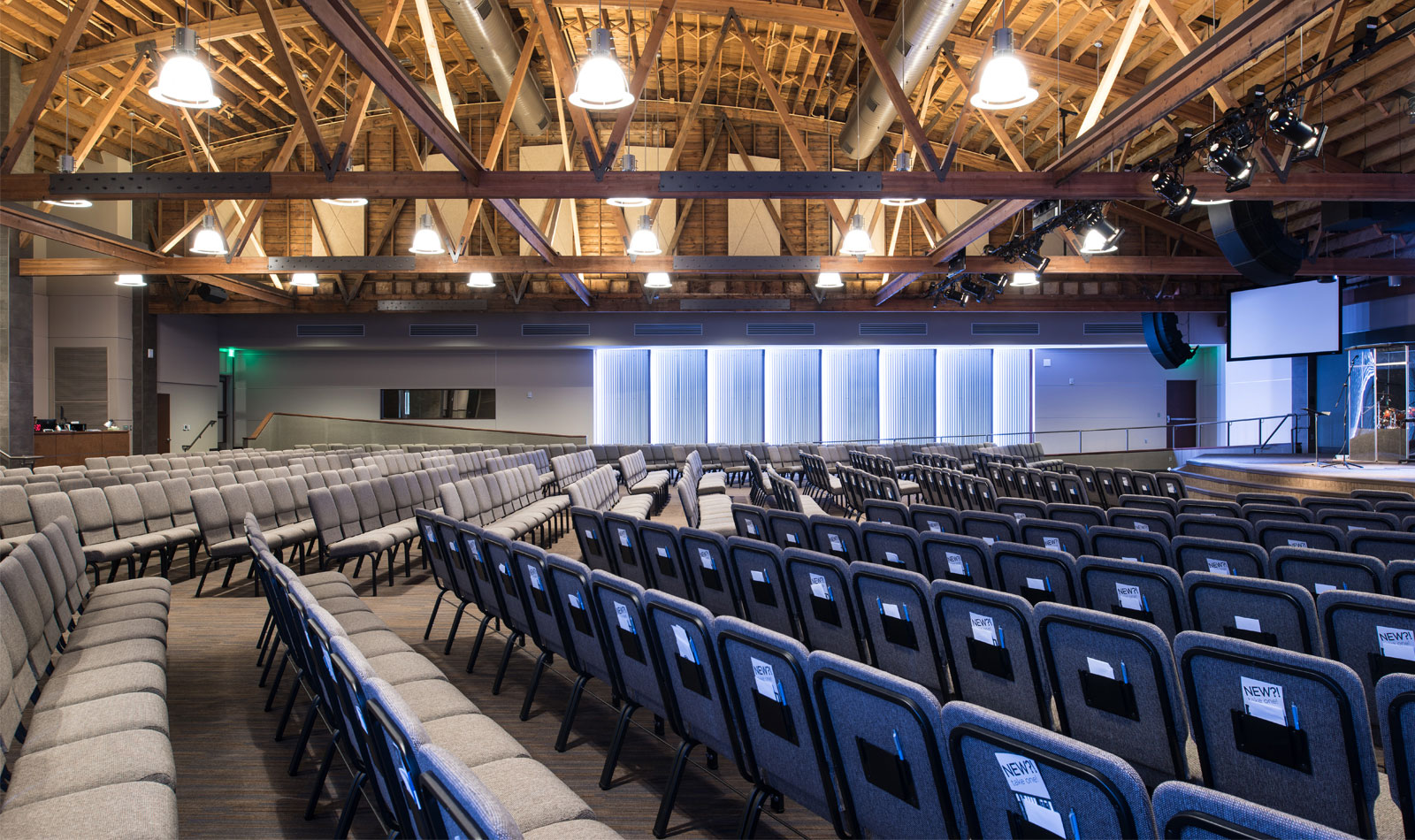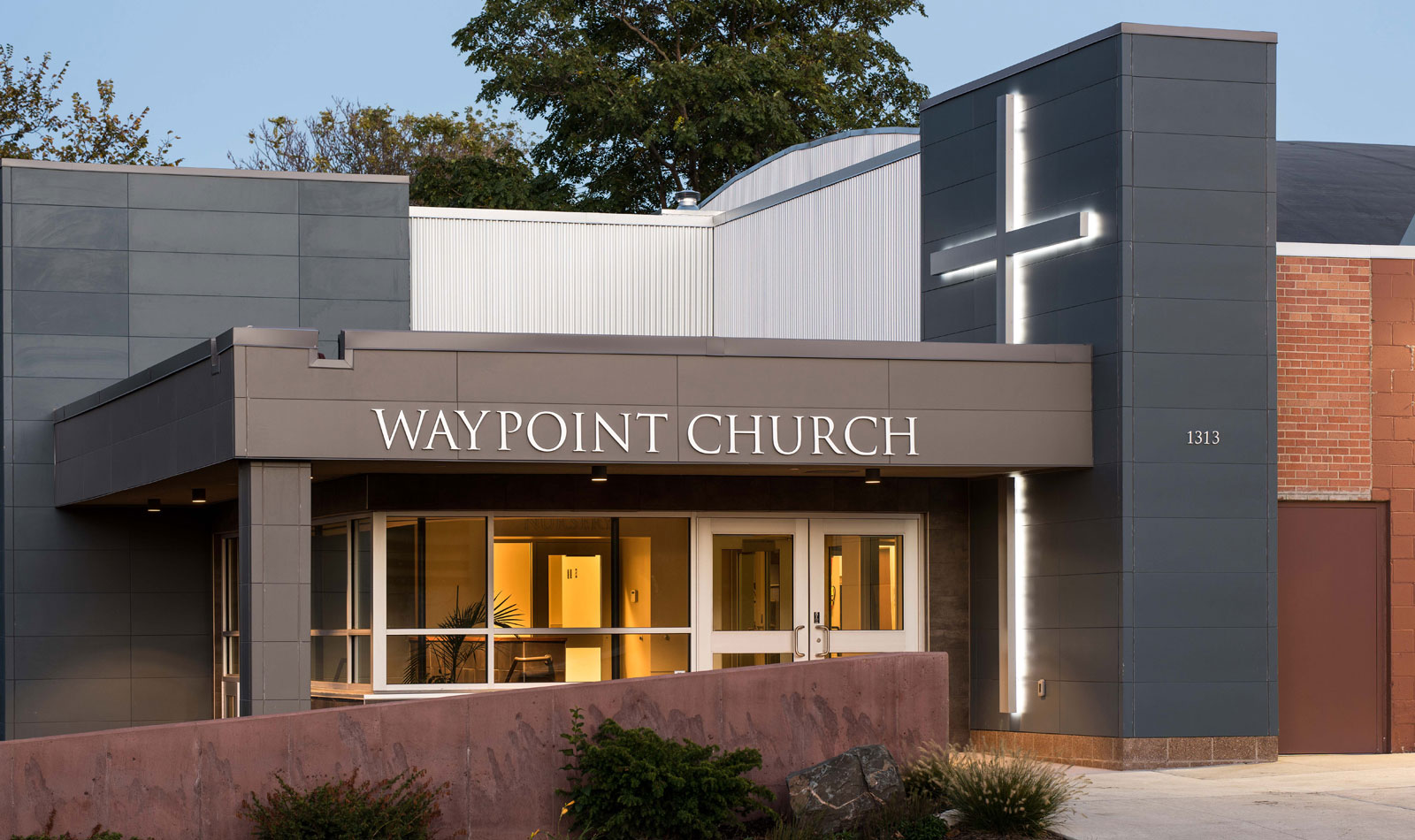 Three-phase plan
The overall building master plan consists of three phases that transform the existing bowling alley structure into an urbanized church. The design reflects the community in which unity and passion enrich the lives of those who come to this purpose-filled place.
Phase I renovated the lower level into an administrative suite that provides an open office area, private offices, a conference room, and small hospitality area.
Phase II consisted of a gathering area, worship space with sound booth, nursery, hospitality area, and designated entry welcoming everyone into this urban church community.
Phase III will provide for classrooms, kitchen, and a multi-purpose space.
Enormous energy
The worship space seats 700 and offers existing, exposed wood trusses to reflect a warm welcome. There are corrugated metal panels at either side to aid overall acoustics and echo the natural exposed elements, creating an urban revitalization "feel." There is enormous energy within the worship space through the use of dynamic lighting, varying levels of acoustics, and industrial material use that provides for an overall transformation.