Opportunities for Growth
Omaha Public Schools (OPS) is the largest school district in Nebraska with approximately 54,000 students in over 100 buildings. OPS has served Omaha for over 150 years and throughout that time has been focused on creating the best learning environments for their students. This new high school, named Westview High, is one of two high schools built in the district since 1971. Great emphasis was placed on a design that provides a 21st-century learning environment that can not only meet the needs of today's students but those of generations to come.
Client:
Omaha Public Schools
Year:
Scheduled to open Fall 2022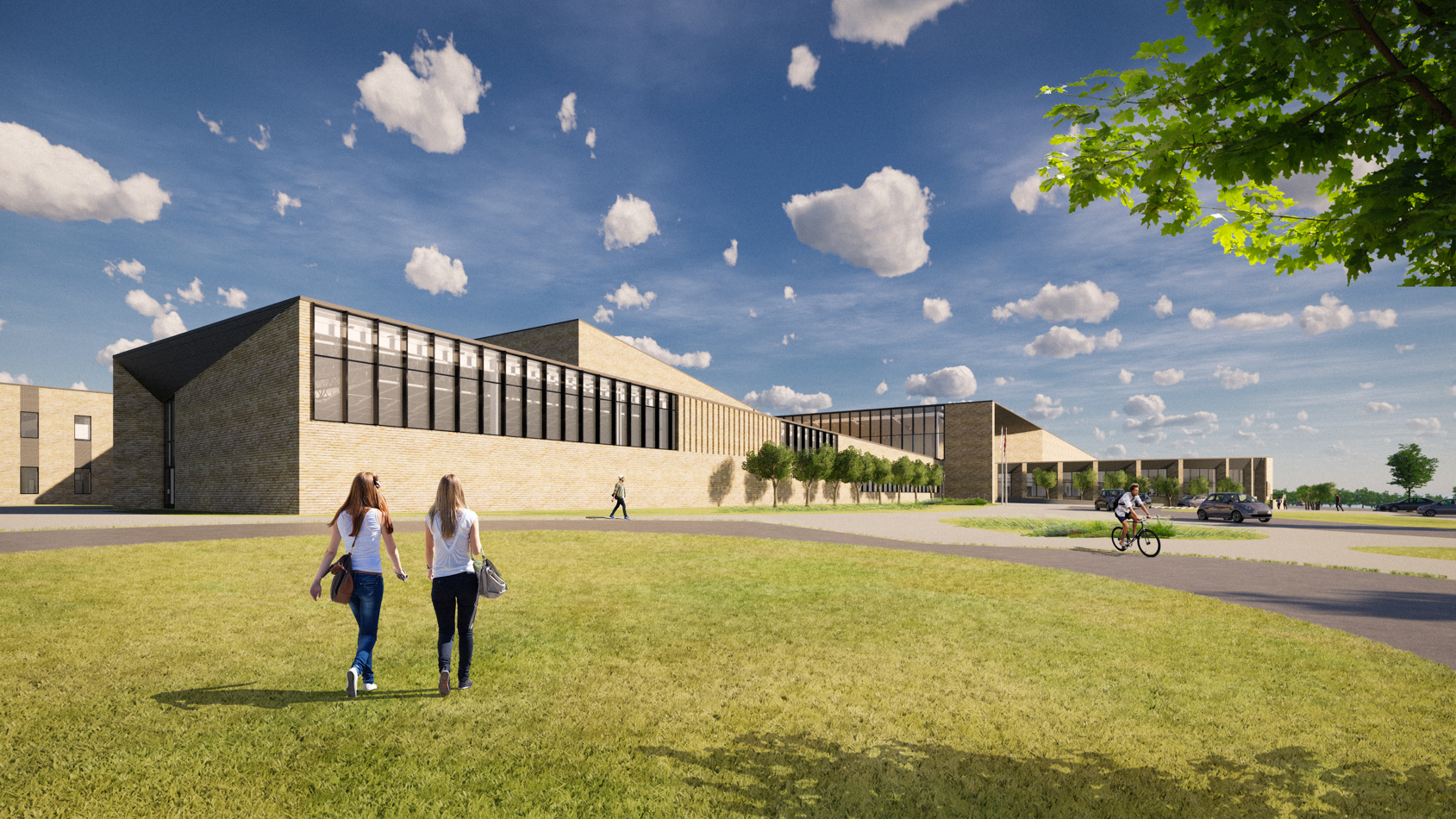 21st-Century Learning
BCDM Architects and Perkins&Will partnered with a shared vision in mind to design a dynamic facility for Omaha Public Schools which will serve the district and larger community. The goal of the design of this building was to provide support for various learning styles and to encourage hands-on development in secure, engaging, and adaptable spaces.
The academic wing, which is a 2-story structure, has centrally located teacher planning zones to encourage collaboration between staff and increase instructor flexibility. The classrooms were designed to be easily adaptable and support the district's College & Career Academies and Pathways. Westview High has academies dedicated to Health Sciences, Sustainability, Business, and Education. Breakout rooms were designed with mobility, flexibility, and collaboration in mind. Some additional unique spaces include a Blackbox theater for performing arts and a second floor Media Center which connects to the cafeteria below through an open learning stair.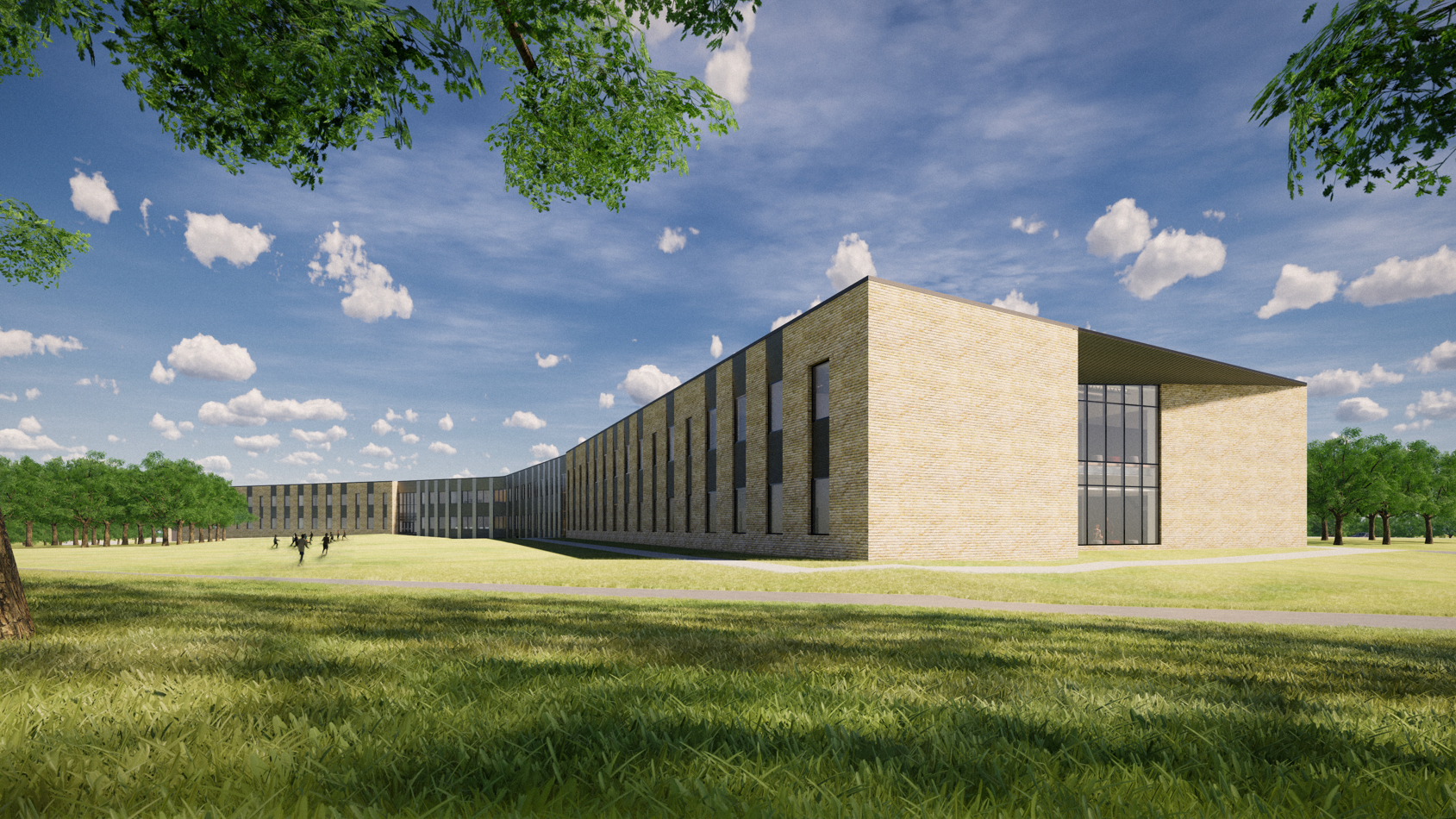 Community Partnerships
OPS was able to partner with the YMCA of Greater Omaha to provide unique opportunities for shared community learning and fitness spaces. Through this partnership, Westview High and the YMCA have wider access to facilities and spaces, like an 8-lane swimming pool, while also maintaining separation and safety between the two programs.